Power of Team Drive in G Suite Enterprise, Business or Education Versions
Team drive is a shared space which belongs to an entire team, it helps to organize shared data or organization data.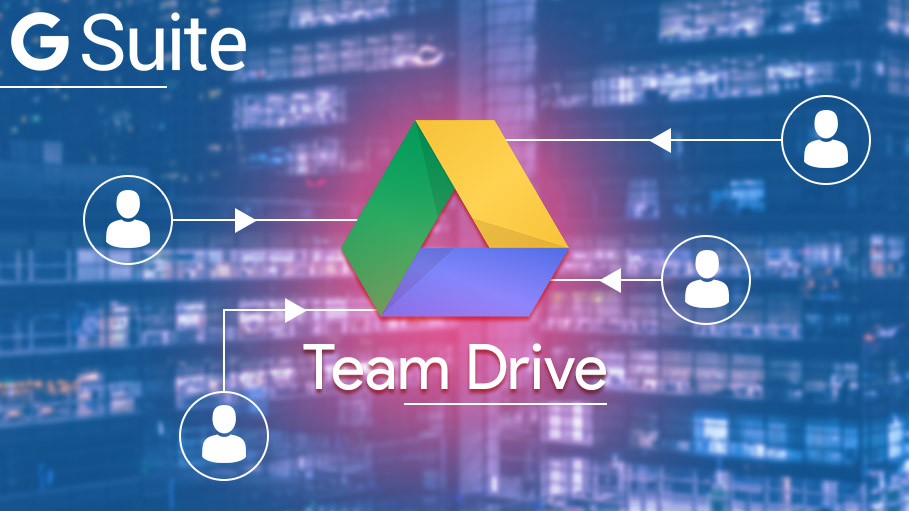 Team Drive is a Google feature available with G Suite enterprise, business or education versions. It is a shared storage space which belongs to an entire team, instead of an individual user. In this team members can store, search & access their files from anywhere and any device.
If a user leaves, the files will be there for use by other members, so that they can continue to share the information and carry on with work.
What you can do?
Finding file after an employee leaves - File belongs to the team, instead of an individual user. So if anyone of the employees leaves the organization, files will be there and other members can use those files to work on.

Sharing rule - All members of a team drive can see the same content.

Data visibility - If you add any new member in Google group, that member automatically gets added to all team drives associated with the group.

Sharing with external users - Yes, it is possible but the user must have a Google account to access the google drive.

Syncing in your system - You can sync it in your local system using Drive file streaming.
Compare Team Drive VS My Drive
Features

Team Drive

My Drive

Types of file can be added

All Types of files

All Types of files

Who owns the file

The file belongs to the team

The file belongs to an individual who creates it

File & folder

A user can move the file only.

The administrator can move the folder

Both can be moved by the user.
Sync file to my system

Only with Drive file streaming.

Backup & sync will not work.

Support both Drive file streaming/ Backup & sync.

Sharing

All members will see the same files and folders

It depends upon what file or folder is shared by the user.

Trash

Trash is available with each Team Drive. Deleted file will be there for 30 days only.




Deleted file will be there in trash until the user deletes it forever.

Restoring of file

Yes, if the user has full access or edit access.

Yes, if the user has created it.
Get the most out of Team Drive.
A G-suite user can get many advantages from Team Drive as compared to My Drive.
Shared content - Use Team Drive to keep the shared file and store the personal file in My Drive.

Improve collaboration - Create Team Drive for each project and provide full access to all team members.

Increase Team Drives usage and visibility - Conduct proper training session for users on how to use Team drive in order to improve their work efficiency.

Organize content - Help users to move all content from My drive to Team drive.

Migrate content in a timely manner - Ask users to start moving active projects or team documents, if they're limited on resources or time.

Sharing Team Drives content:

When users are added to a Team Drive, they can access everything in that Team Drive including subfolders as well. You can not restrict access to subfolders. When different permissions are needed to be set, create a new Team Drive instead of editing the permissions on the older one.

Users can move any files from My Drive to a Team Drive which are owned by them.
Get our hottest stories delivered to your inbox.
Sign up for Scrabbl Newsletters to get personalized updates on top stories and viral hits.