Benefits of G Suite for Education
This article delves into the various benefits and facilities that educational institutions can enjoy by using G Suite for Education.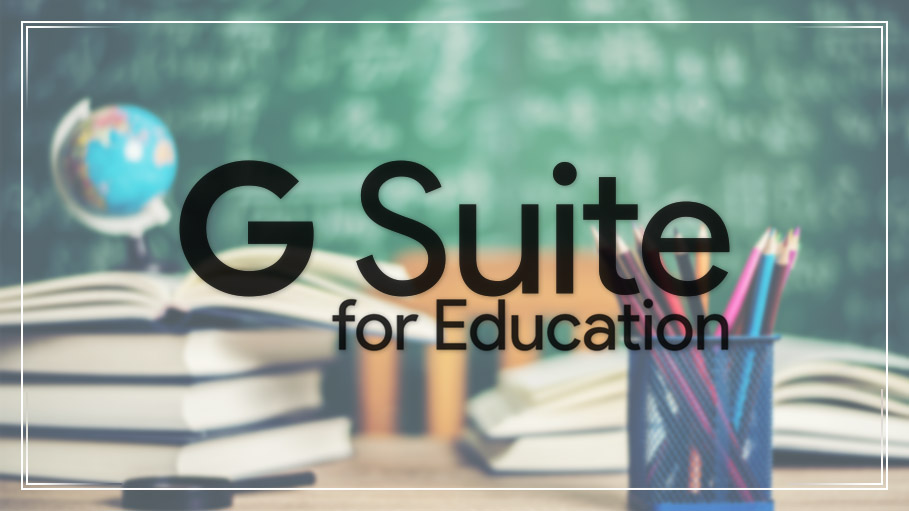 Benefits of G Suite for Education
G Suite for Education by Google, provides tremendous benefits, in the realms of educational environment. It allows IT administrators in the educational organizations to transform the way facilities are delivered to campuses. It initiates the streamlining of administration and technology, which are utilized to deliver those services.

What is G Suite for Education?


From the fundamental point of view, it is a comprehensively hosted suite of cloud-driven services that provide productivity, collaboration and communication tools for teaching and learning.
Some key features of G Suite for Education are:

Institution-wide email (Gmail) – G Suite for Education features powerful and hassle-free email connectivity for faculties, staffs, and students. It is built on top of Google GMail services.
Shared calendars – It includes shared calendars that enable collaboration among faculties, staffs, and students.
Google Classroom – Google Classroom makes it very easy for like-minded learners and teachers to connect whether they are inside or outside of the school premises. Teachers can send announcements, create assignments and instantly start class discussions. Students can share valuable resources, seek clarification on any curriculum topic and interact real-time with instructors.
Google Docs, Spreadsheets, Presentations, and Forms: These are extremely useful for students and teachers, from the viewpoint of creating reports, noting down important information and lectures, preparing slide shows on subject topics, creating surveys to seek feedback and much more.
Unlimited cloud storage - Granular control for G Suite administrators provides 24/7 support, audit reports, eDiscovery tools, security and administration controls and various other facilities.
Benefits for school IT administrators looking at G Suite for Education
So let us delve into the top benefits for schools and educational institutions that are looking at G Suite for Education.
Quick and Easy Transition to the Cloud




Data Protection Capabilities

File exposure threats

Email Delivery Audit

Spam and malware classification

Easy Collaboration and Sharing

Capability to Store and Manage Large Amounts of Data and Make It Accessible Anywhere

Easy implementation and deployment
Access to Google Vault
G Suite for Education enables access to Google Vault for IT administrators. Vault enables setting up archiving and retention of e-discovery tools or other compliance and regulatory requirements. It can be used for searches, legal holds, exporting data, and audit reporting.
G Suite for Education is Free to Use

G Suite for Education is a free service to educational organizations. Institutions who select it, have free access to top-notch Google infrastructure for running services and apps for faculties, staffs, and students. When the utility of collaboration, communication, productivity and other free services received by institutions are considered, then G Suite for Education is one of those services that educational institutions must start using, to enjoy the benefits gained from it.

When the expenses of public cloud offerings to businesses are observed in the recent times, even by vendors such as Google, unlimited cloud platform services and storage can represent a significant operational expense.
So by comparison, G Suite for Education gives educational institutions that same quality value of applications, services, and unlimited storage absolutely for free.

Final Thoughts


G Suite for Education is a revolutionary way educational organizations are collaborating, communicating, storing, and accessing data. By building educational infrastructures on top of the Google cloud, schools and colleges are able to empower faculty, staff, and students with all the necessary means in today's world of modern education. The present generation is extremely comfortable using Google's products. So when these students step into the professional world, they are more likely to prefer continuing on the powerful apps and tools from Google.
G Suite also provides native tools for data loss prevention as well as cybersecurity. Also, by implementing G Suite for Education with useful tools such as Spinbackup, educational institutions would be able to greatly extend the native G Suite functionalities.
Spinbackup provides automated daily data backups and network security features. Thus it provides educational institutions, the ability to seamlessly migrate to the G Suite cloud with much greater assurance in their security and data protection.