Inbound Marketing Using Google Forms
Google form is an application which is attracting corporates to increase their productivity and revenue for the organization. It is widely used as a tool for inbound marketing as it helps to gather the data from users in an easier and effective manner.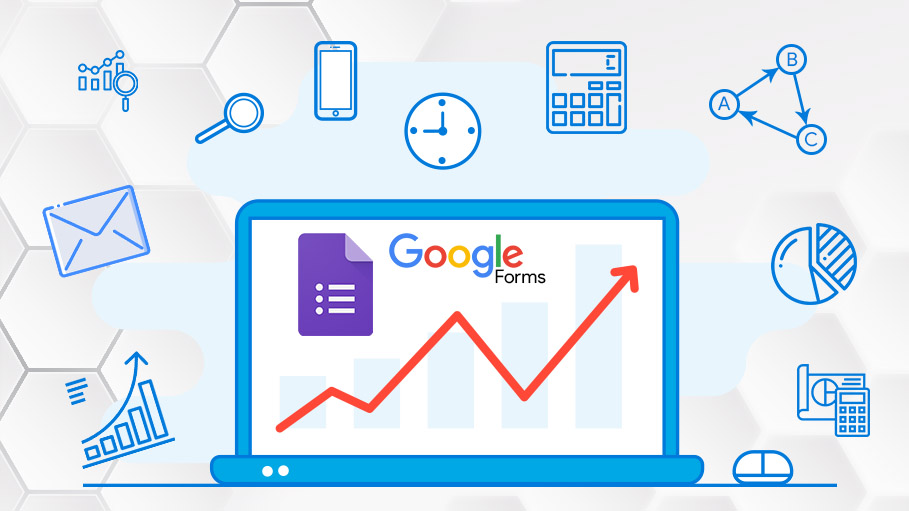 For any organisation, marketing is one of the premier components for business management and growth, whether it is a Small scale, Medium Scale or Large Scale Industry.
Marketing can be defined as the process responsible for identifying, be prepared for, and satisfying customer requirements. It can be done in two ways - Inbound and Outbound.
Inbound Marketing is the technique of drawing the customer through content marketing, social media marketing, SEO ( Search Engine Optimization ) and Branding.
Whereas, Outbound Marketing includes advertising, promotions, sales and public relations.
Inbound marketing differs slightly from Outbound marketing as its aims at establishing a relationship with a customer in such a way that it can identify their interests and serve them in a better way through blogs and social media. Whereas, Outbound marketing aims at pushing the product through email marketing, cold calling, telemarketing etc.
Google Form is an application of G Suite that is used as a survey administration tool. It allows to collect information from users through a personalized survey. Apart from surveys, it can be also used for questionnaires and generating reports. The information is collected and automatically transformed to Google Sheets which makes it the easiest and fastest method to gather information by saving time and hard work.
Service Feedbacks, an enquiry regarding the requirement of the customer is an important part of marketing which can be done with the help of Google Forms in an easier and effective way.
The Survey forms can be made attractive with the help of rich media contents like images and videos.
Features of Google Forms that helps in inbound marketing: -
Since it is on cloud platform, real-time collaboration helps to make the evaluation easier.

Data Validation.

The questions can be aligned as per the responses i.e subquestions can be added according to the responses received from the customers.

Forms can be shared by Emails, Websites or by sending links.

Since the responses are automatically stored in a spreadsheet, hence storage is not an issue.

The data collected in the spreadsheet can be used to prepare reports with the help of graphs.

The responses can also be downloaded in the .csv format and printed for use.

Different compliances can be implemented in order to maintain the confidentiality and security of the data received from responses.