Benefits of G Suite
This article delves into the endless benefits of G Suite for business organizations. The applications included within the cloud solution package enables the users or employees to optimize all the key areas of work.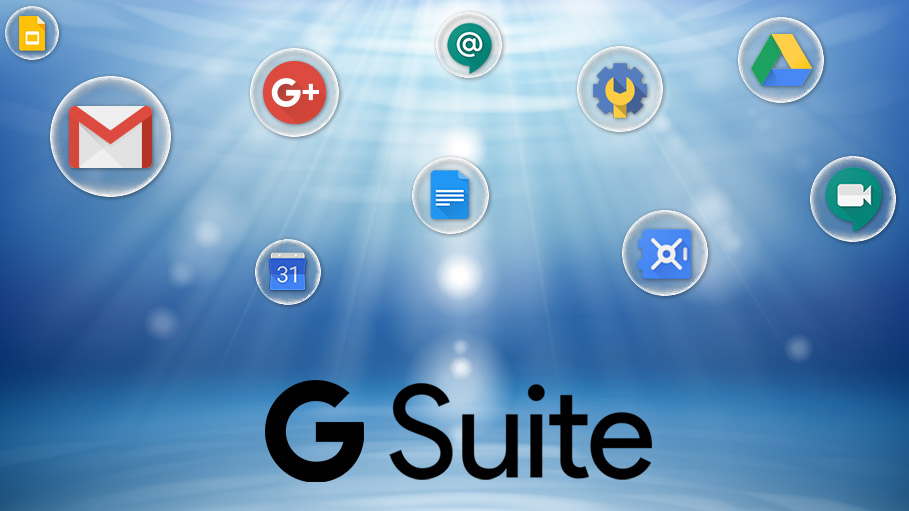 G Suite is one of the most highly rated and user-friendly communication cum collaboration platforms that has transformed the way business organizations perform their daily tasks.
Google's smart solution package includes the following apps -
Google Drive for Storage

Gmail, Hangouts Chat, Google + and Meet for Communication

Google Calendar, Google Tasks, Keep for Scheduling and Organizing Tasks

Google Docs, Sites, Sheets, Forms and Slides for Collaboration

Cloud Search for Content Research within an organization

Google Vault for Data Archiving and Retention
The above-mentioned applications provide unparalleled benefits to G Suite users in the realms of faster task completion, multi-site distributed project team collaboration in real time, ease of account administration, cost-effectiveness and much more.
So let us dive into the in-depth details of G Suite applications and how they can prove to be immensely beneficial for users.
Google Calendar and Google Keep
Employees within an organization generally use Google Calendar for scheduling vital appointments and calls with clients. For instance, you want to set a reminder for an upcoming project that is very important. In this case, Calendar enables you to keep your schedule organized.
Another great feature of this app is that it allows to create multiple calendars that can be accessed by every G Suite user within an organization. Suppose you want everyone to know about the yearly holidays or dates for important meetings to be held, group calendars can be set to achieve this quite easily.
Google Keep is also a very useful app for creating daily task lists, setting reminders and making notes to stay updated. Another feature of this app is that it automatically syncs across all devices.
Gmail
According to survey reports, Gmail is the most popular and widely used email client across the world with more than 1 billion users currently. The best thing about the official Gmail version that comes along with G Suite is that it offers an ad-free version of the email client that business users are already using.
So Gmail is especially helpful when you have more than three or four users and each account needs to be administered separately.
Google Drive
Google Drive enables G Suite users to store, access and share file contents with utmost simplicity. You can access it using all smart devices too. While the G Suite Basic plan provides 30 GB of storage for users, G Suite Business, G Suite Enterprise, and Team Editions provide unlimited storage so that business enterprises never face any difficulty in storing unlimited number of files. If there are lesser than 5 users in an organization, each user gets 1TB of storage space.
The most highlighted benefit of Drive is its content search feature. This not only serves for file names, but anything that is included in the content of those files. Suppose you want to search for a file, and you are able to recollect just single word in it. Entering that word in the search box would bring up the files containing the word and you can easily trace it.
Google Docs and Sheets
These are two of the most important collaborative apps under G Suite package that have numerous benefits. Some of them are -
Online real-time collaboration of project team members working in a distributed multi-location environment
Getting reviews and suggestions in documented structure from team members of an organization, related to an important project or task.
Detailed report making of account related matters.
Sharing or sending documents to third-party sites and users.
Content writing for paid sponsorship, also known as Wordcamping
Digital Marketers and SEO experts can analyze CTR (Click Through Rate) in the realms of SEO Marketing.
Real-time commenting and unlimited version enables users to quick-edit, suggest and track mistakes with ease. Sharing the docs and spreadsheets can be achieved in a few seconds.
G Suite Admin Console
The admin console allows business enterprises to manage everything from a single place. The admin console lets you do the following things-
Adding new users and groups within an organization.

Configure Security settings like 2-factor authentication etc.

Add new custom domain for your business.
The list is long and exhaustive….
Cloud Search
Being a user, suppose you want to search for any content within the G Suite account of a company, Cloud Search helps in achieving this for you. This covers every single piece of content across Gmail, Sheets, Docs, Slides and much more.
Google Vault
Every company requires some sensitive data to be backed up in the most secure way possible. With Google Vault, admins and users can retain, search and archive every data content piece and set retention policies as well.
So with a plethora of benefits, G Suite apps have captivated business organizations who strive towards constant improvement, work efficiency and success.