Cloud Computing Solutions for Business, Reducing the Cost of Storing Data and Simplifying IT Environment
This article describes the various cloud computing solutions that are available for businesses and also describes how cloud computing reduces data storage costs.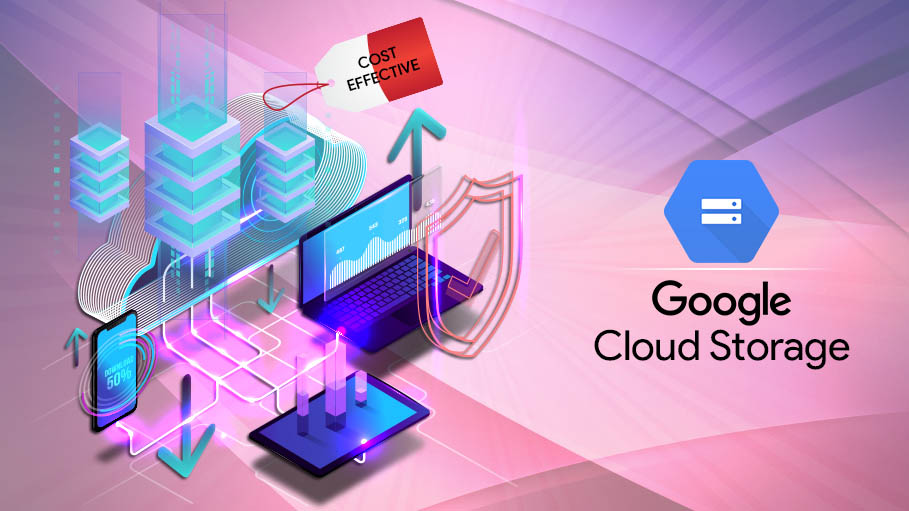 Introduction
Cloud Computing has become the most preferred way of doing business for most of the enterprises as it not only is the futuristic way of doing a lot of business-related tasks but also comes with lots of benefits over the traditional way of doing business through physical systems and manpower involvement. Firstly, it reduces cost in terms of allowing enterprises to deploy their business-critical workload on the cloud and save the costs involved in purchase and maintenance of complex hardware systems and overheads in terms of physical manpower required to look after and maintain those systems. Secondly, the risk of losing business-critical data and application redundancy is reduced which provides the businesses ample peace of mind to focus on important transactions on a day-to-day basis not worrying about issues such as data security and data loss while doing so.
Different types of Cloud Computing Solutions for Businesses -
Web-Based Services -
Web-Based Services allow businesses to select varied web functions instead of one single full-blown application. With XML, UDDI open standards and other languages over a protocol backbone, web-based applications integrate with different parts of the users business. For example, one can use web-based services for easy payroll and account processing. These services allow one to choose the assortment of web apps for their business. One can select individual services from multiple service providers and use them with their existing solution.
Saas -
Software-as-a-Service (Saas) is the most commonly used area of cloud computing that provides different cloud tenants access to a certain application. For example, Office 365 is a type of Saas where one can open a monthly subscription to Microsoft suite of office products. SaaS provides a complete solution owned and managed by an IT service provider. These solutions are optimal for end-user applications for day-to-day operations.
IaaS -
Infrastructure-as-a-Service (IaaS) includes all the basic necessities of cloud and it also provides access to network functions, virtual machines, dedicated hardware and storage space. These technologies serve as a foundation for the business operations, SaaS and the other cloud-based services. Windows Azure and Amazon Web Services are two most common IaaS providers that enable users to outsource infrastructures like backup and storage space, space needed for testing, and more. Azure gives access to virtual networks, service buses, message queues and non-relational storage platforms.
PaaS -
Platform-as-a-Service (PaaS) includes hardware and operating systems needed to deploy and manage cloud applications. PaaS is useful for business efficiency because it does not have the hassle of managing, planning, procuring and maintaining the cloud-based solution. PaaS and IaaS go side-by-side because you need a platform to manage the IT infrastructure. Windows Azure cloud services is a PaaS that supports .NET, Node.js, PHP, Python, Java and Ruby. With the help of software development kits and Visual Studio at your disposal, developers can easily create and deploy applications. For storing data, developers can choose from a SQL database, Tables and Blobs.
2. Cloud Deployment Solutions -
To decide which cloud computing solution is the right fit for your business, one needs to select between hybrid, hosted and on-premise solutions. IaaS, PaaS, and SaaS include the equipment software and applications that run on the cloud. Hosted, Hybrid and On-Premises are the most commonly used cloud deployment models that can be selected from.
Hosted -
It is a complete cloud deployment with all applications and services one needs. In a hosted cloud, applications are already available and new applications may be developed on low to high-level infrastructure. Hosted cloud solutions are completely managed, owned and maintained by the service provider and require monthly subscription fees.
Hybrid -
Hybrid cloud deployments have a combination of on-premises infrastructure with hosted applications. If one has already an on-premises solution and wish to migrate slowly to the cloud, a hybrid cloud solution is a great way to start. Hybrid Solutions help enterprises to grow their business and move to the cloud while they connect their internal systems. For example, one can use their on-premises infrastructure for sensitive and business critical information while the IT service provider hosts less critical network resources.
On-Premises -
On-Premises cloud solutions use virtualization and resource management tools which are called as a private cloud. They offer dedicated resources but not the entire benefit of the cloud. They are basically useful to set up a front-end interface for clients and potential customers through accessible portals while keeping the sensitive information private.
How cloud storage reduces the cost of storing data
Cloud data storage greatly reduces the cost of storing data as in comparison to traditional data storage. Traditional data storage requires the maintenance of hard disks, the electrical power required to keep them spinning, a safe risk-free physical space and a cooling system that prevents any meltdowns. Security personnel must be hired to prevent unauthorized access to hard disks and technical staff to keep the storage system, redundant and constantly up and running so no files are lost or accessed by unauthorized parties. Cloud data storage is based on the usage amount or the instance size of the user and so prices are based on this, unlike physical storage where the prices are fixed for the infrastructure and are not based on Instance size that the user uses. Thus Cloud storage greatly reduces the cost of storing data.

Get our hottest stories delivered to your inbox.
Sign up for Scrabbl Newsletters to get personalized updates on top stories and viral hits.