Google Assistant for G Suite Accounts
As a G Suite Admin, you can be a part of the beta program, features create, cancel, and reschedule Google Calendar events; ask when their next meeting is; dial into meetings; send emails to all the attendees of a meeting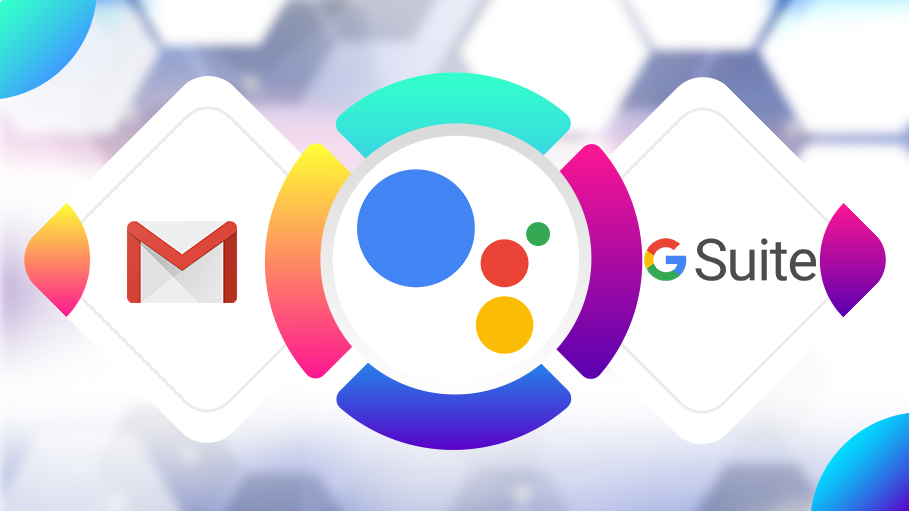 The most common grievance about a few Google products is that G Suite users either can't try all the features provided in Consumer Google Accounts, or the use of the features is limited.
While Google users have been enjoying the features of Google Assistant, its usage in G Suite has been pretty restricted. The same is about to change, as Google has announced that if G Suite users join a beta program, they will enjoy better Google Assistant integration, specifically for some Google Calendar and Gmail functions. If they become part of the aforementioned beta program, they'll be able to enjoy some new functionalities that Google users have been using with their Google Assistant for some time now.
Google has added a few functions for G Suite users, who can now use voice commands to perform the following, Calendar, and Gmail, functions:
Can create, cancel, and reschedule Google Calendar events,

Can ask when their next meeting is,

Can dial into meetings,

Can send emails to all the attendees of a meeting,

Can send emails to specific contacts.
As a G Suite Administrator of an organization's Google Accounts, you can, along with other administrative controls, control which users can use the Search and Assistant services with their account. You just have to turn the service on or off for those users in the Admin console. Those users, who have the Search and Assistant turned on, can use their account on Google Search and Google Assistant to see personal results, get better speech recognition, and access additional features.
Let us delve into the above-stated features. Firstly, we shall focus on Google Calendar. It is quite well-known that Google Calendar has been a boon for Global Professionals. Professionals of all walks can create, cancel or reschedule one or more events for themselves. For example, you may not remember all of your schedule verbatim. Thus, you can create an event for each of your meetings, along with the time and place of the same. Google Calendar will facilitate by reminding you, within the time interval specified by you during the creation of the event, through email and notification. Now, with the help of Google Assistant you don't have to use your fingers anymore rather can use your voice to do the same. Therefore, while you may be engrossed in other activities, you can create, cancel or reschedule your necessary events.
Secondly, Google Hangout plays an important role in G Suite users' workday. In this digital age, video conferencing or web meets are part of the work process. Accordingly, Google Assistant's addition has only enhanced the ease of the same. For example, if you are outside your office but have an urgent meeting to attend to you can attend the same through Hangout. Moreover, if the situation is a bit more complex like you are driving or your hands are not free you can use Assistant to join the meeting. You can even command the Assistant to send mail/s to all the attendees of the meeting mentioning the agenda or decisions of the same. In this way, the Assistant will bring incredible dexterity to professional life.
Last, but not least, we will speak of email. You will now be able to create and send an email using your Google Assistant. This is probably the most convenient task Google Assistant can do for you, especially if you are busy doing something else and don't have time to type out the same.
The only caveat with Google Assistant integration is that, if a user has two Google accounts, a regular one, and a G Suite account, the Google Assistant will only be able to answer questions for one account at a time and not both simultaneously.
In conclusion, we can be absolutely sure that Google Assistant's usage in G Suite will become a vital feature in the coming days. Also, historical evidence suggests that Google will not stop at this but will keep on adding new features to G Suite's kitty. And as it does so, G Suite will expand its usage to most, if not all, organizations' daily work process.