G Suite -2 Step Verification Built-In security Keys
You can defend against phishing with a built-in security key in your Android phone for two-factor authentication in G Suite With this update Google brings the benefits of a phishing-resistant two-factor or 2 step authentication (2FA) to billions of users worldwide.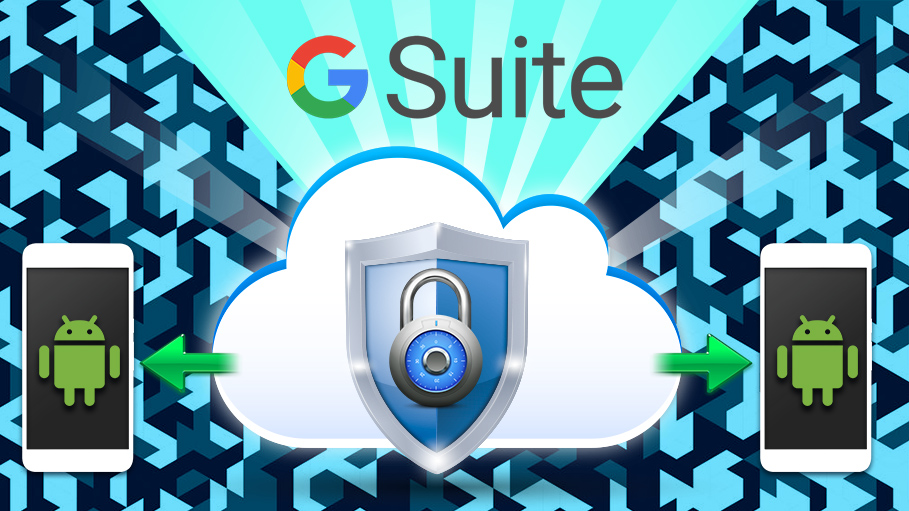 Key Feature Point:
This feature added as an option to use your Android phone's built-in security key for multi-factor authentication in G Suite was announced in Google Cloud Next 2019 in San Francisco.
You can activate this built-in security key on all Android phones having Android 7.0+ (Nougat).
It simply allows users to use their existing phones as a primary point for 2-Step Verification and to protect against phishing, Using a phone as a security key is currently offered in beta.
If a user with several attempts tries to sign in, Google automatically blocks the overwhelming majority of malicious sign-in attempts though the user has a username or password. 2-Step Verification (2SV) improves security.
Underlying Technology:
The technology behind this feature is the FIDO standards and Titan Security Key model with Android phone's built-in security key, to make it the strongest and most phishing-resistant methods of 2FA.
These Security keys are in built-in on phones running Android 7.0+ (Nougat) with no additional charges.
Compatibility and Availability:
It is compatible with Bluetooth-enabled Chrome OS, macOS X, or Windows 10 devices with a Chrome browser and available for all G Suite editions in beta.
Once the 2-Step Verification is turned ON for an organization, by default option for security keys for Android phone will be available.
How to activate it :
As the Google Cloud administrator, start by activating Android phone's built-in security key to protect your own work or personal Google Account following these simple steps:
Add your work or personal Google Account to your Android phone.

Make sure you're enrolled in 2-Step Verification (2SV).

Check the 2SV settings on your computer and click on Add security key.

Choose your Android phone from enlisted devices and complete the process
Useful links
Get our hottest stories delivered to your inbox.
Sign up for Scrabbl Newsletters to get personalized updates on top stories and viral hits.