G Suite Contacts, Calendar & Tasks Can Also Be Synced with Outlook Apart from Mails
Most of the G Suite users don't know how to sync Contacts, Calendar & Tasks with Outlook, but it can be easily done using simple configurations and free tools provided by Google.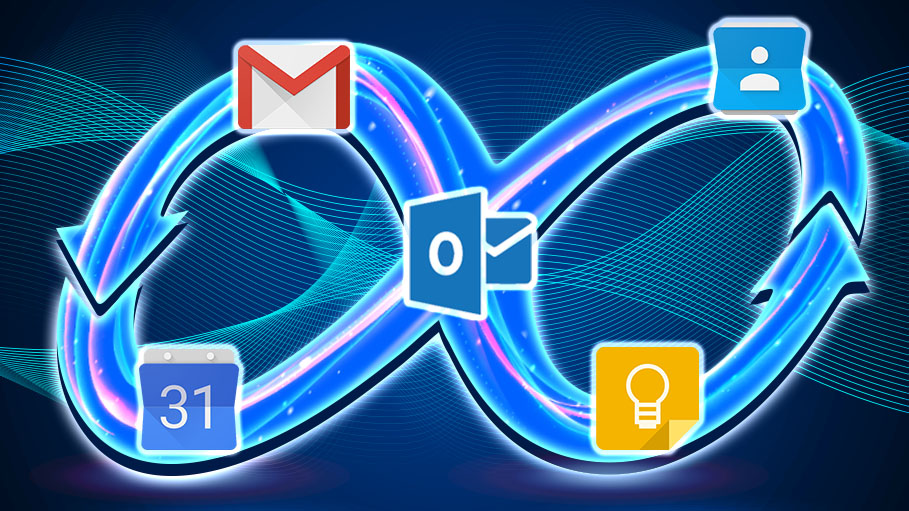 If an organization has switched to Google Accounts but wants to keep using Microsoft Outlook then GSSMO is used. Microsoft Outlook and G Suite can be paired together to make sync possible.
In order to do this a software tool called GSSMO (G Suite Sync for Microsoft Outlook) is used.
GSSMO provides synchronization with Gmail, Calendar events, Tasks, Contacts, Notes & Journal entries.
Short for Messaging Application Programming Interface, MAPI uses point to point communication between software application. It is a full groupware protocol that helps people work collectively while located in remote areas, at the same time increasing collaboration and productivity. While using IMAP & POP these features are not available but it is possible in case of MAPI. Using MAPI data can be stored and accessed easily.
The Features provided by MAPI are:
Mails can be read without downloading it

Capability to sync and view folders

Synchronizing and viewing subfolders, custom folders

Synchronizing

Calendars, Contacts, Gmail, Tasks, Notes & Journal entries
MAPI can be configured with certain clients/servers like:
MS Exchange Client

All versions of MS Outlook & Outlook Express

Many versions of proprietary client

In order to utilize the functionality of the server and increase productivity manifold, G Suite is synchronized with Microsoft Outlook which is done using MAPI which is a two-way synchronization that helps in storing data efficiently and easily accessing the same from various locations anytime & anywhere.