G Suite Helping Organizations to Enhance Productivity with Cloud Search
In today's world of technology cloud search for G Suite Is making it easier to find out something in organization through Gmail and Drive.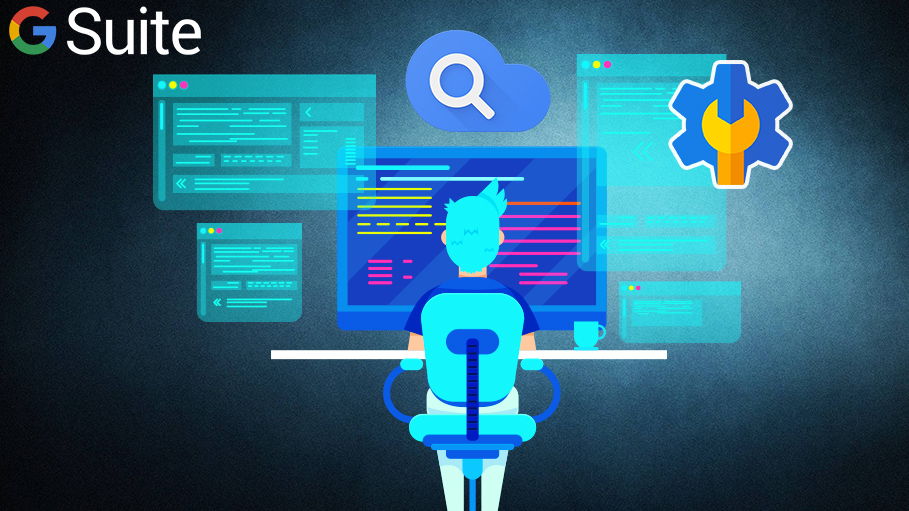 Through Cloud search, Google has made it easier to find out information in your Organization which you may be looking for while using Google services like Gmail, G Suite, Drive and so on. Google invested in new cloud-based technology like Machine Learning to enhance the power of Web search. It harnesses the business through technology for searching internal information of the organization. In Several Companies, Cloud search is used for moving data and other workloads to the cloud. It's now used globally by employees in the Organisation because it consumes less time to find things in a place.
Here are a few tips for Cloud Search in G Suite:
(1) Administrator Control for Cloud search
Cloud Search can be administered from the Admin Console panel. An Administrator can Turn ON the Google Cloud Search and can control the access within the domain. It can be even Turned ON for Particular Groups.
(2) Web History Turn on for Users
Customized Search Experience and other similar suggestions can be accessed or used by users from a particular organization when the Web History service is Turned On.
(3) Mobile apps Whitelisting for Users
Cloud search can be whitelisted for users in an Organization that are using Mobile devices so that they can use it through their work devices.
(4) Set Up search for Third-party storage
By adding Non-G Suite Sources searches for the content can be enlarged in the Organization such as Microsoft SharePoint.
(5) User Profile Upgradation
Profiles are already visible in the search results when contacts are added and the Global Directory is Turn on.
(6) Reports Usage Viewer
Usage of Cloud Search can be reviewed in an organization which also includes the number of queries from several types of devices and the number of active users for the time period.
(7) User Support
To find out resources for using Cloud Search.
How to Turn on the Cloud Search
Cloud search is available with G Suite Enterprise, G Suite Enterprise for Education or Business editions.
The settings can be done through the Admin Console.
(1) From the Admin Console open the Home page
(2) Go to Apps
(3) Click on G Suite and then Cloud Search.
(4) Then go to Edit Service.
(5) Now for applying settings for Everyone in the Organization click ON or Off and Save.
Settings can also be done for Individual Organizational Units.
Select the Organizational unit from the left side where you wish to change the settings for the users

For setting changes click

ON or OFF.

For keeping the settings changes same, click to

override.

Save

the Setting.
New Changes might take time from a few minutes to 24 hours.
For managing a large number of users LDAP directory should be synced.