Implementing an External Mail Server with G Suite as Hybrid Plan
Versatile features of G Suite facilitates you to utilise the profitability of hybrid plan by having a secondary mail server.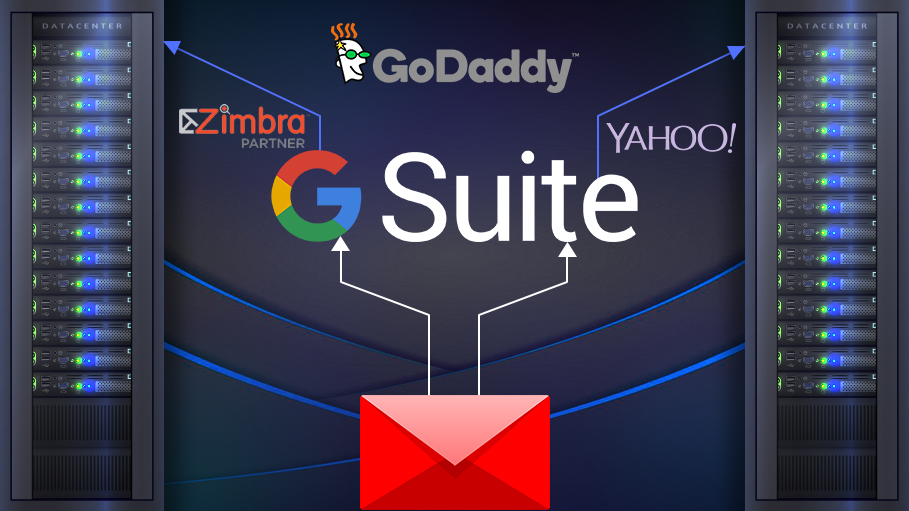 INTRODUCTION
Possibility of implementation of G Suite with another mail server under the same domain is indeed a burning question that appears while satisfactorily handling prospect's demand. It becomes a necessity, in case of larger deployments, at the time of transition to G Suite from the legacy mail server. Even if G Suite works well with an external mail server, the problem lies on the point of such specific features to be brought into service as an act of assistance for a favourable outcome of corporate tasks. This article will try to strike the chord by a bit of discussion on some facilities and notifications regarding the same.
TIPS FOR SUCCESS
G Suite appears with the surprising outcome when it is about working with an external mail server for several needs such as backing up emails, scanning, filtering and routing amenity as well. In a situation you are using any legacy mail system which requires effort in care and maintenance, G suite works well to make work productive. The idea of accepting G suite as the primary mail server comes to mind when you are willing to keep the budget cost-efficient, which is an impressive advantage of Hybrid plans.
Moreover, in such situations, even if the secondary mail server is facing any downtime issues, the organization keeps functioning properly due to the guaranteed 99.9% uptime facility of Google's mail server. To explore this you need to recognise some technical terms such as Split delivery and Dual delivery options. Utilising dual delivery option, incoming mails at the first go, hits the primary mail server which would be directed to the relevant email inbox and then the message would be governed to the secondary mail server which would be dropped in the secondary mail inbox. However, in split delivery, the incoming mail is either governed to the primary or the secondary mail server. This amenity makes efficient work while migrating from any other mail server to Google.
OTHER TECHNICAL PROFITS
The hybrid plan allows you to bring into service the 2 step authentication which secures the system. You can take advantage of DKIM, as well as configure SPF(Sender Policy Framework) and DMARC(Domain-based Message Authentication, Reporting and Conformance) to get rid of spoofing, phishing, thereby making qualitative deliverability. In addition, you can take advantage of the SSL.
CONCLUSION
During customer handling, often it has appeared that technical difficulties arrived several times for a complex setting in an endeavour to properly run a hybrid plan. Moreover, a complete G Suite based server appears a better solution which helps a corporate sector work seamlessly in a cost-effective manner.
Get our hottest stories delivered to your inbox.
Sign up for Scrabbl Newsletters to get personalized updates on top stories and viral hits.