AI Features In Google Workspace
Suggest response and smart replies are quickest way to get started with mail. Google tells us that 20% of the all emails on Google Platform use smart reply, Means One in five emails is written with AI suggestion.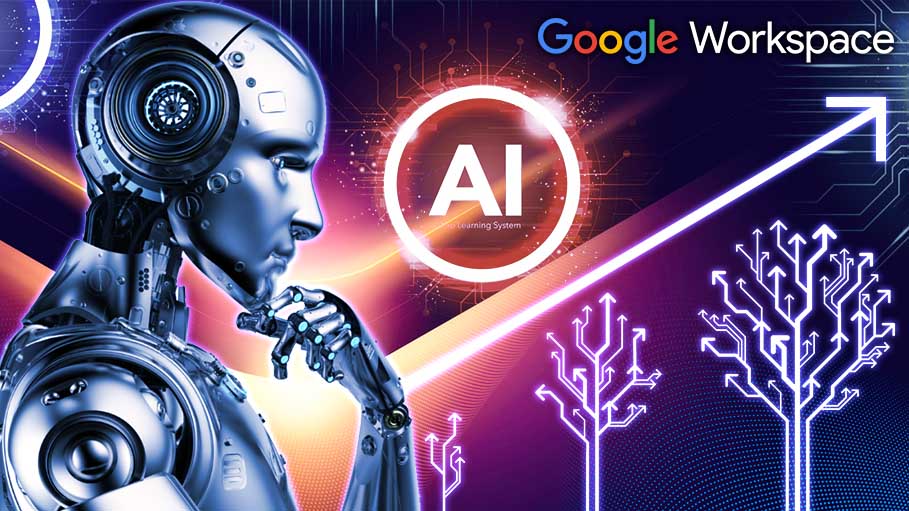 Let's talk about how AI brings productivity in Google Technology i.e Google Workspace.
As per the report Google Workspace has over 2.6 billion monthly active users. Google has built all of their Infrastructure based on Gmail, Drive, Docs and Sheets. Google Workspace is a cloud based collaboration platform, which completely replicates and can replace the old way of doing IT - Which is dealing with servers and machines.
Now Google has an amazing set of AI and Machine Learning functions in Workspace which allows you to get a lot more done while working.
Let's get to know what Google AI and Machine learning tools we should use to make every day task much faster.
Smart Replies:
Smart Replies are used in mobile as well as on your desktops, It is a quick way to respond to a mail or to start a conversation.
That means much less time you will be spending typing an email with the same repetitive responses.
Google Drive - Priority:
Google Drive has a priority view which shows you the files you will be interested to open or you have recently opened.
It also talks to your calendar and adds those documents which you will need on a particular day.
For Example: Every Friday you have a team meeting, so It adds that sheet into priority view for you to access the file.
Google Docs - Voice Typing:
We all know about Google Docs which is very simple and easy to use. Just type in and your document is ready. Voice Typing feature is a next level feature, which will get you to create your document while just speaking that too in different languages, At the top left side - Go to tools - Voice typing and start creating your document in no time.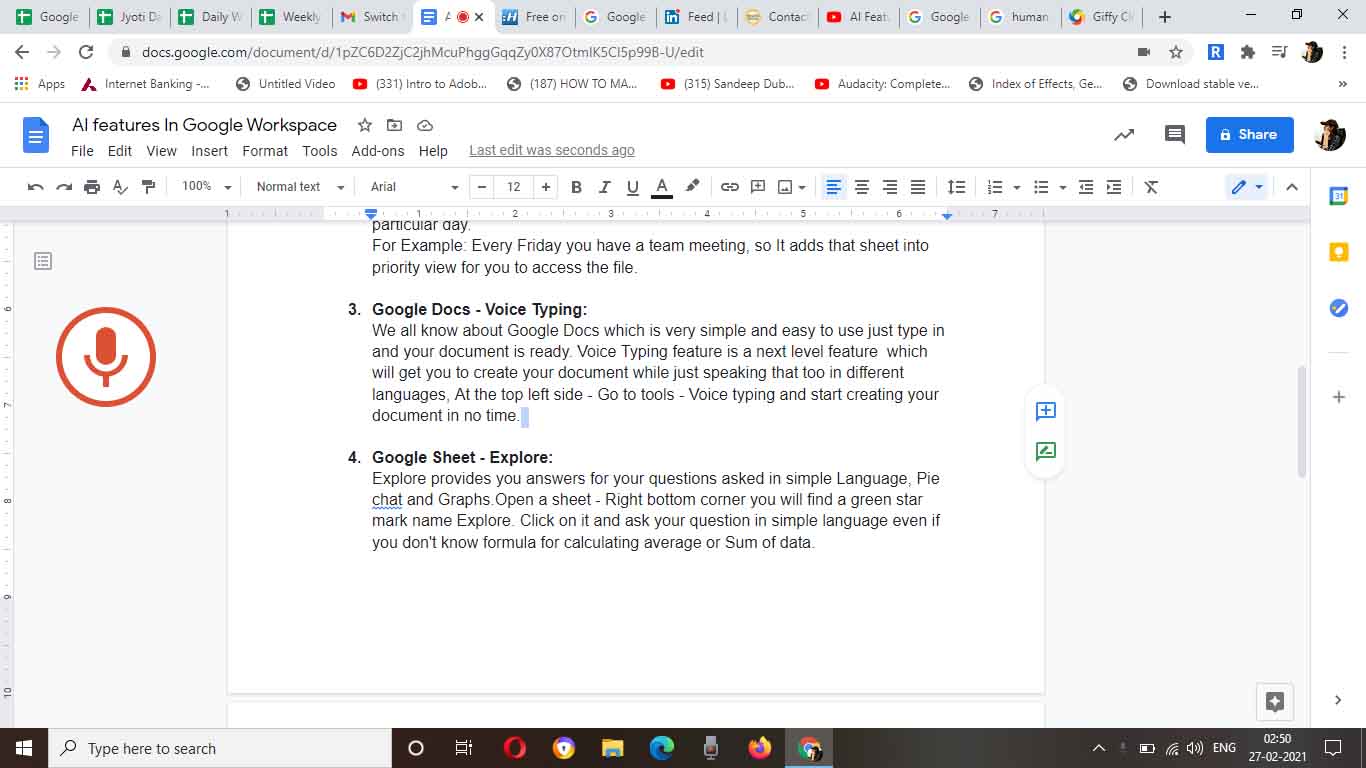 Google Sheet - Explore:
Explore provides you answers for a simple asked Language, Pie chart and Graphs. Open a sheet - Right bottom corner you will find a green star mark named Explore. Click on it and ask your question in simple language even if you don't know the formula for calculating the average or Sum of data, You just have to type in.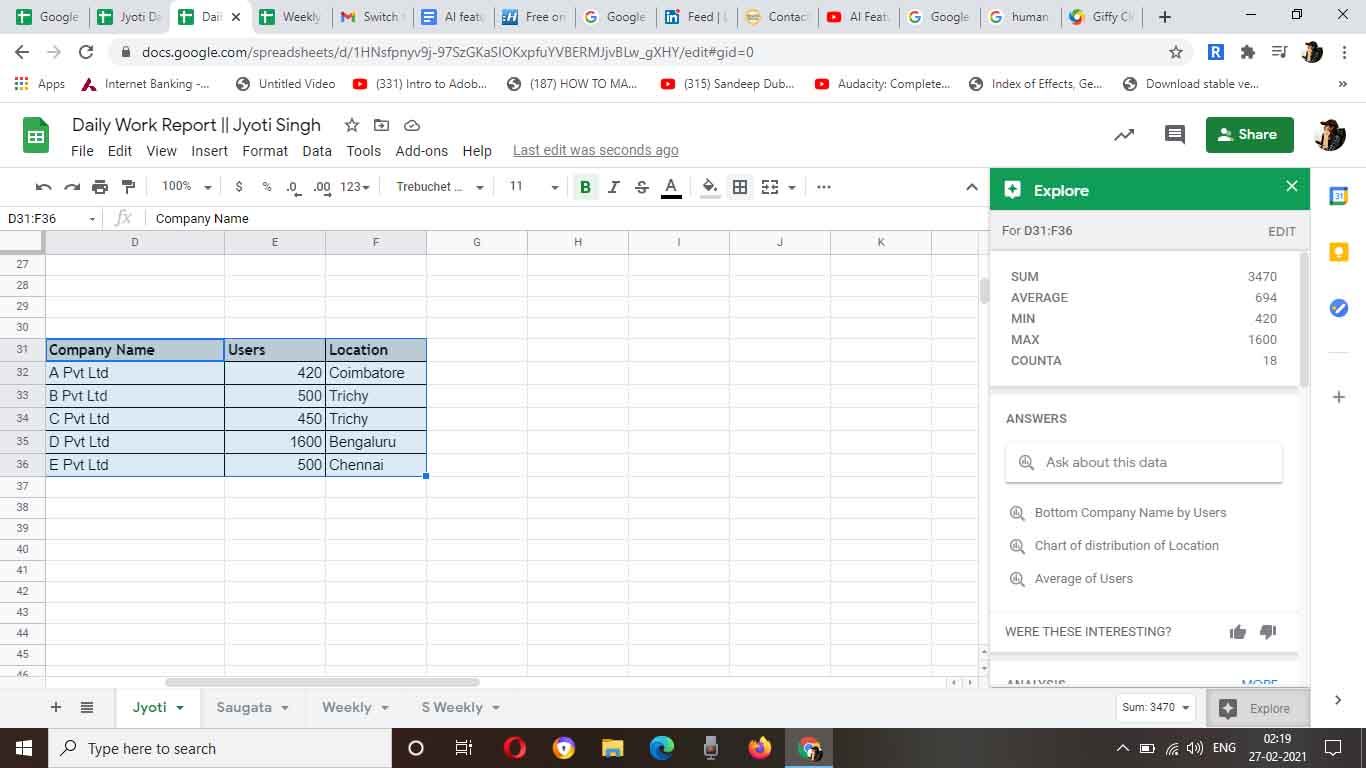 Google Meet:
Yes we all are well aware of Google Meet, It is a video conferencing tool which helps us connect people from any device and anywhere via just a link. In Google Meet we have Automatic Transcription, where you can hear other people with real time captions. If you need some additional clarity you could start using this feature in your meetings.
If you want to record your meetings, You could upgrade your plan to Google Workspace Business Standard and Google Workspace Plus. It will save your recordings in your drive automatically.
If you have not yet used any of these features, Please do and let us know if it was effective for your business.