Spanning Backup - An Alternative to Google Vault
Spanning Backup can be an alternative to Google Vault. It will help in Retention, Archiving, Backup and Restoration. Also helps in protecting data during normal circumstances or during sudden ransomware attacks.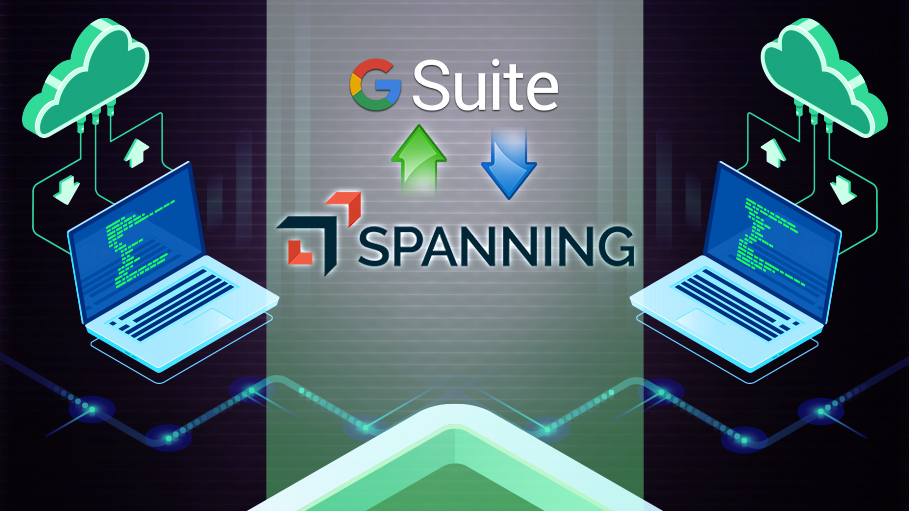 Spanning is the highest-rated backup and recovery solution in the G Suite Marketplace to protect your G Suite as well as business data. It is used for data prevention loss by enabling automatic daily backups, manual backup and by restoring the data.
However, Spanning is highly known for security of Gmail, Drive, Calendars and sites, Team Drives and contacts for G Suite and it can also be integrated with other email solutions. It permits end users to store the data on their own, without waiting for the help of the administrator.
Coming to the features of Spanning Backup while integrated with G Suite
(1) Exporting and Restoring of Gmail, Drive, Calendars and sites, Contacts and Team Drives.
(2) From any version, files can be restored again.
(3) End users can store the lost data without the help of admin.
(4) Enabling the restoring process in personal account or for any other account.
(5) Data retention process for users even if the user is deleted from Google
(6) G Suite data is not a mandate for data retention, all these data are permanently stored in spanning data already.
(7) Without any Manual interference, Sharing settings in drive files is also available.
Above key features in details
G Suite data backup
Spanning backup automatically helps in restoring data of Gmail, drives (including Team Drive), also Calendar and Google sites daily or as per your demand. It restores data as well as exports it with one-click. You can opt for the cloud platform that suits your needs.
Restoring Lost Data
The end user on G Suite can use the search function in order to find the emails and easily restore them directly to Gmail, including all the labels.
Drive Contents Recovery
Drive files can be searched or viewed by an end user or admin and it will look the same way as it looks at any given point of time. Once searched and viewed by end users, they can restore the files directly back into their respective Google accounts, whereas the admin can restore the files into whichever account as per the need.
Retention and Archiving of Data
Spanning backup has the feature of retaining all G Suite data which includes Drive Files, Calendars, Contacts and Google Sites with domain wise retention policies.
e-Discovery
Files of the end user's account can be searched, different versions can be viewed, as well as can be exported when needed.
It will be useful when you need access for a particular user's G Suite account who has left the organization. The data can be found archived in Spanning Backup.
Get our hottest stories delivered to your inbox.
Sign up for Scrabbl Newsletters to get personalized updates on top stories and viral hits.