Make Onboarding of Team Members Easy with Google Workspace
Google workspace offers you Mail, Docs, Sheets, Meet, Hangout chat and more. It can bring down the cost of an organization and help you to become completely paperless. It is an efficient and smart tool that is user friendly as well.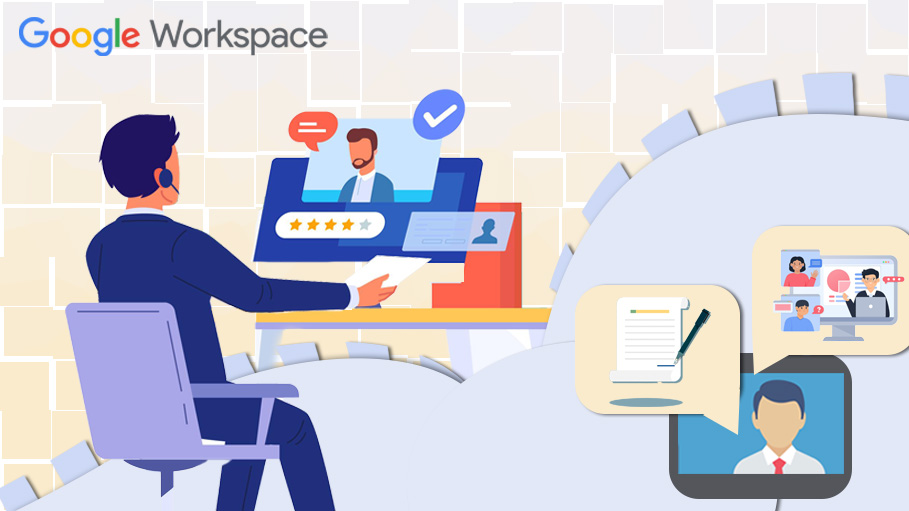 A few months back G Suite was rebranded to Google Workspace. All the plans have been modified which has given more flexibility to the customers to select from more, within the same SKUs. Google Workspace is an office suite where you will not only get emails but also you will get Google Docs, Google Sheets, Google meet, Google Keep, Currents and other applications.
Now let us take a look at some of the tips to onboard team members in Google Workspace.
1. Going paperless with Google Workspace
We can completely go paperless and stop using paper. We can use Google Forms to take the data of the new employees, collect policy acknowledgement with signatures and many more in no real time. Also at the time of joining we can share the offer letter and all the documents through emails and stop using paper. So it allows for smart and efficient work.
2. Share important documents with your team
Using Google Docs we share important documents such as employee handbooks, employee contracts with the team in real time. In Google Docs and sheets two to more people can work simultaneously from different locations. We can also comment in Google Docs and Google Sheets and ask for suggestions and rectify the data as well. Once again it is very efficient and time saving.
3. Google Drive and shared drive- one place for storing all your files and easy sharing
In a shared drive you can store all the important files and documents which helps in easy sharing. Any employee can access those files using any device from any place on a real time basis. The employees can also edit the documents from anywhere. Updates come automatically and the resources stay up to date as well for the incoming employees.
4. Give impactful presentations and training modules with Google Slides
With Google slides, give presentations and training modules to all your employees on a real time basis.

5. Give trainings and conduct webinars to your employees through Google Meet
Through Google Meet we can conduct training sessions with our employees which helps save a lot of time. We can also conduct webinars and create questionnaire, answer sessions with all the employees. After the training and webinar we can share the recording with the employees. In the Google Workspace higher plans we have the recording feature as well.