Compare Documents in Google Doc
In this article, we have discussed an updated feature "Compare documents" from Google Doc, which helps you to compare two documents.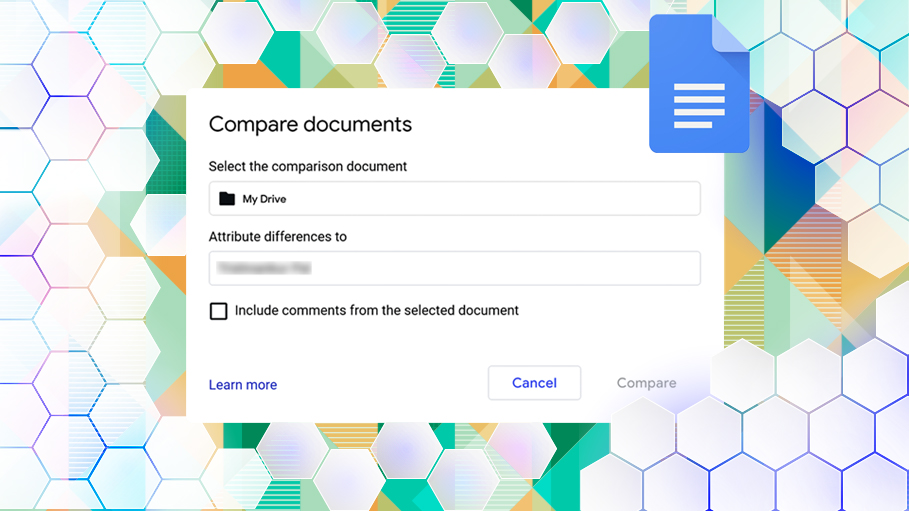 Why Google Doc?
Google has been diligent in updating its applications on a regular basis for the sake of consumers' benefit since the day it introduces the same. In Google Doc users can work with their data throughout the entire day seamlessly. This efficient real-time collaborative document application allows users to maintain, share and edit documents irrespective of their location. It is compatible with mobile devices as well, so you do not have to wait for the time to be in front of your computer every time.
Introduction
Now Google Doc has come up with a facility to compare two documents which would assist you to make out the differences between the documents you are intending to compare. For the sake of correction or editing any content, this tool is really worthy of appreciation.
Practical Instances
Organisations can utilise this feature for several task accomplishments. For instance, in educational institutes educators can use this to rectify or to improve any paragraph or answer sheets. Content writers can utilise this to see any scope of improvements as suggestions in their articles or any other content. On the other hand, for business users, it is a worthy amenity for analyzing terms and conditions of any proposal, invoice or agreement's final version to the initial one.
How to use
For using this tool, you should follow the referred steps.
Open any Google Doc ( This will be your base document for comparison)

Now go to "Tools" option.

Then select the option "Compare documents".

Now click on Choose document to select the second Google Doc.

Go to "Attribute differences to field" to enter the name of the user who would be the author.

Now after this a new document will appear to show the suggested using both the doc.
Now the users will be able to see the comparison between the documents and can utilise the suggested edits for further action. Owner of the documents and other users who have the edit access are able to utilise this feature.
Videos for reference
Conclusion
Altogether, this enhances versatility of Google Doc and productivity of users of G Suite.