Influence of G Suite in the Media and Entertainment Sector
G Suite will help in the growth of the Media and entertainment sector through various of its Cloud-based features which are necessary for making the sector future-ready.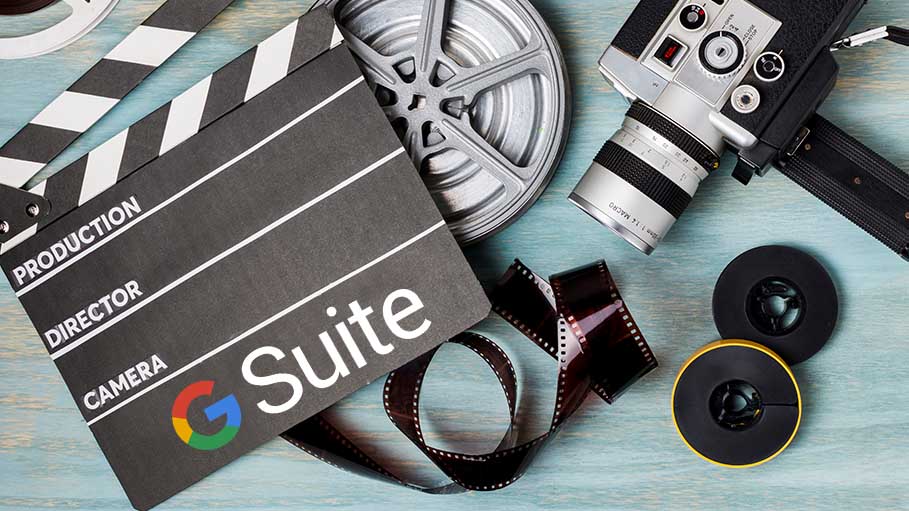 Today's Media and Entertainment sector is at the centre of a rapid transformation where both existing business models and new emerging models are co-existing. The need of the hour is to discover ways by which media and entertainment can best reach their audience and get the perfect content delivered through the right media, as per the customer's choice of communication and style.
Perception is changing how media is created, distributed and monetized. The steady growth of this industry is creating challenges for storing and accessing large amounts of data. Google, one of the Pioneers of IT today, has been providing solutions for different sectors through IAAS, SAAS, PAAS, so that they carry on the transformation to Cloud and the Media and entertainment sector is no exception.
This article will highlight a few of the key points as to how Google's SAAS—G Suite and it's Collaborative, Communicative and Security Apps can help the Media and Entertainment sector to blossom at a time where the world is on the backfoot fighting the pandemic.
1. Securely Create, Share, and Manage Data with Google Drive
Save work documents and folders in Google Drive or Team Drive and share them instantly with external ad agencies and vendors. When someone shares feedback and approvals, the Drive shows what changes have been made in the documents. Even you and your clients can securely access the latest documents remotely on any device and collaborate at realtime.
2. Get Feedback on New Products at Marketing Events with Google Forms, Currents and Slides
If you are looking for an innovative way to capture customer feedback about new product promotions, Google Forms is the best solution for that. Start a poll in Forms so that customers can vote for their favourite products. Also, if you are looking at managing media operation and administrative processes, create simple yet appealing electronic forms to manage launches, marketing events, time-off requests, acknowledgements of company policies, and then, access and update the forms easily from anywhere, any device.
Use Currents to share pictures with your co-workers or employees to get feedback on the new designs.
Finally, share your findings in a Slides presentation.
3. Create and Manage Branded Production Websites with Google Sites
If there is a need to deliver timely information to clients and partners, Google Sites can benefit in this scenario. Firstly, target the specific clients with branded files, documents, and schedules that are securely stored and shared in Drive or shared drives. Then, embed that information in a Sites website and share it with your clients accordingly.
4. Manage and collaborate on media production tasks and schedules with Google Sheets and Calendar
It is time-consuming to Track tasks and schedules across multiple locations and hundreds of employees. Using Google Sheets and Calendar to create a dynamic plan and distribute tasks, track their completion, manage exceptions, and more becomes easy and time-efficient. Employees can instantly add comments and update their schedule in Sheets if there is a need for feedback on a task or schedule.
5. Recruit, Interview, and Onboard Media Candidates with Google Forms and Google Meet
Shorten and simplify the recruiting and onboarding process in an efficient way. Align the interested candidates to submit their applications with Forms, then conduct virtual interviews from anywhere in the world through Google Meet.
6. Train Your Employees Anytime, Anywhere with Google Drive, Google Meet and Google Sites
While the need to train media professionals across many locations, shifts, and products is a necessity, the way it can be achieved is to first create a self-service training portal and store all required videos, campaigns, promotions, policies, and safety procedures in Drive or Team Drive. Finally, embed these stored files in a Sites training website. Save time and travel costs by conducting virtual training classes across the globe and record video meetings to make it available later with Google Meet.
All the points and tricks are there to give an overview as to how Google's influence can help an industry like Media and Entertainment grow and prosper with minimum challenges.
It will depend upon the Decision Makers of the particular organization belonging to a particular industry to analyze the scenario and accordingly inspire a change in the existing IT infrastructure.
G Suite comes with various plans along with commercial flexibility depending upon the size of the Organization. Also within India, the presence of various Premier Partners of Google will allow the organizations to go through the Change Management and seize the opportunity to secure their IT Infrastructure with Google.