Tired of Carrying Laptops? Chromebit at Your Rescue!
With Chromebit now turn a TV or any other display screen into a computer.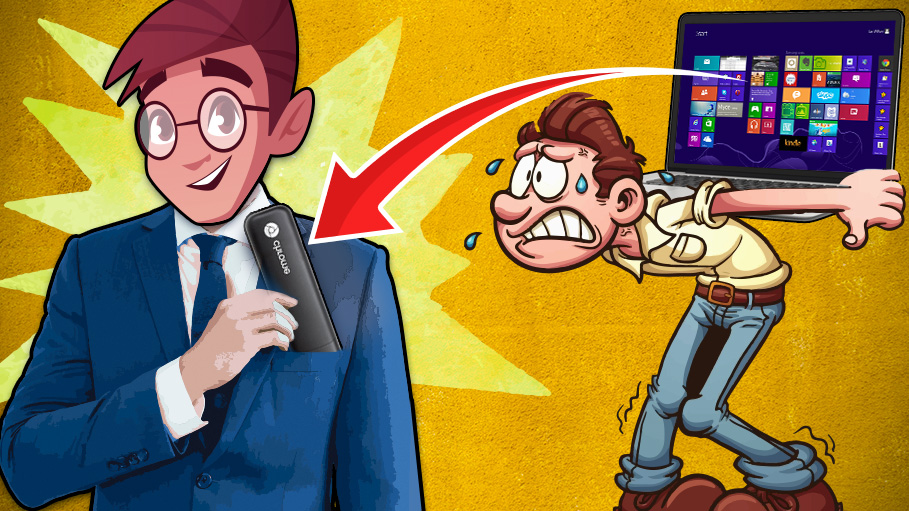 Nowadays, carrying Laptops is a bit cumbersome. Though there are notebooks, slim laptops yet it has to be carried somehow which again is an irksome thought. However, if your travel is short and you don't want to carry your laptops then here is the alternative to that….
A Chromebit is the answer to your question which is a dongle that runs on Google's Chrome OS. When it is placed in the HDMI port of a television or a monitor, then it turns that display into a PC. Chromebit also allows adding a keyboard or mouse over Bluetooth or Wi-Fi.
The desktop variant of the Chromebook laptop is the outcome when a Chromebit is connected with an HDMI port of a display.
Google's Chrome OS uses the Google Chrome web browser and it is its principal user interface and supports a single application, a web browser, and completely relies on a strong Internet connection for the functionality of its software and data storage.

It may seem that Chromebits have a resemblance to the Chromecast, another Google device. But whereas the Chromecast is designed to display video and still images on a television or other large-screen display, the Chromebit is a self-contained personal computer.
The device will compete against the Intel Compute Stick, which offers similar plug-in functionality using two other operating systems, Windows 8.1 and Ubuntu.

Internally, the first Chromebit resembled a standard Chromebook laptop. The features of the device are, 802.11ac Wi-Fi and Bluetooth 4.0, as well as a USB 2.0 port at one end. A variety of HDMI slots can be fit into the end pins.
So, a Chromebit is basically a small device that can act as a computer in the absence of a computer.
It is portable, easy to use, caters to the requirements of the people.
Get our hottest stories delivered to your inbox.
Sign up for Scrabbl Newsletters to get personalized updates on top stories and viral hits.