Tips to Optimize Your Google My Business Listings
Google My Business (GMB) is a free tool offered by Google that helps business owners to manage their online presence across the search engine. It is a business listing on Google that appears on Google search and maps.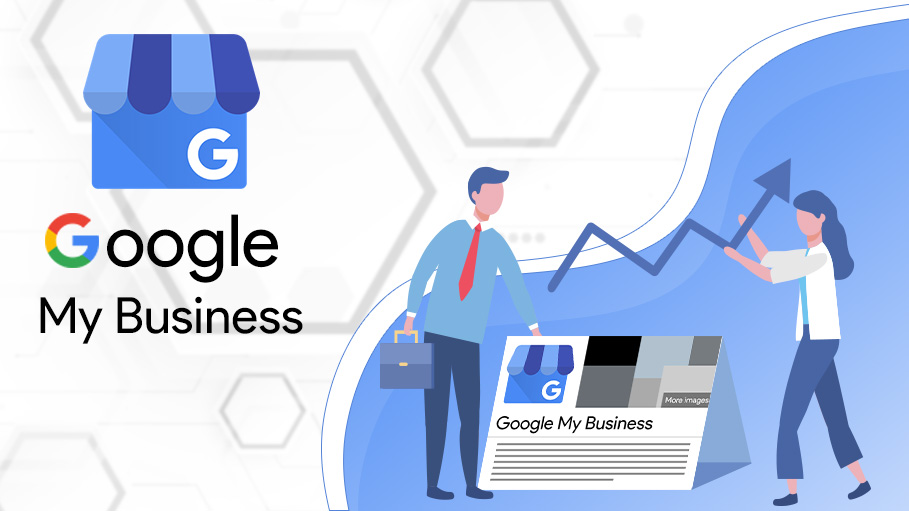 Nowadays, every business should have a fully optimized and up-to-date Google My Business profile, but this is particularly the case for local businesses. For any local small and medium business in terms of local SEO, Google My Business listing is a great starting point.
So, let's explore the Google My Business listing that aligns your business with Google and leverages its power to grow your business-
Claim Your Listing
Did you know that anyone can list one's business on Google? That's a little scary, but fear not, you being the owner, can claim your listing which grants you access to edit and update your information, to post timely information, and to manage reviews. The claiming process requires a few steps, but it is a must.
Complete Your Listing
The step is simple but potentially the most important, make sure you fill out every field in your Google My Business listing that includes-
Business Name

Address

Phone Number

Category

Website

Working Hours

Description

Posts

Photos

Question & Answers (Q&A)

Menus
A complete listing makes it easier for your potential customers to find and contact your business. Also, it will help you to receive more favour from Google when ranking you in results.
Perfect Your Description
The description part of your Google My Business profile should be used to add color to your listing. Try to use this space to highlight the features of your business that attract customers most and set you apart from competitors. You only get 750 characters here, so don't repeat your business information that is already seen in other fields. Also keep in mind that only the first 250 characters show up in the knowledge panel, so prioritize your information and make sure that there are no HTML links included in this.
Add a List of Your Services
GMB allows you to create a menu of all your goods and services along with prices. It is easier for the clients to know what you offer, so they can make on-the-go decisions about visiting your establishment or pressing the booking button to schedule an appointment.
Posts
If the business you're representing has a special event, offer or a desire to put the spotlight on a specific product or service (and it probably does), check out the Posts feature, which you can access by navigating to "Posts" in the left-hand menu.
These Posts can be used to promote events and special offers or to put the spotlight on a specific product or service. They are really quick to set up, but you still do not see too many of them on the SERPs, meaning they are a great way to stand out on Google.
Turn-On Messaging
By turning on messaging, boost the power of your Google My Business page. By using this, consumers interact directly with your business from the profile that makes it more likely for users to reach out to your business because it plays an instant gratification principle associated with many online marketing strategies.
Use Booking Button
The same premise makes the booking button a powerful conversion tool for your Google My Business page. This option is only relevant when you offer an appointment for the same.
Use CTA in Some Post
Google is letting users to add call-to-action buttons to post created in Google My Business
Conclusion
Infiflex can implement all these marketing strategies to achieve the desired goals for you. So, you can have faith in our digital marketing gigs. When the responsibility is bestowed upon us, we promise to offer our committed support and ensure optimum profiteering for your business.