Send & Open Emails in Confidential Mode
This feature allows users to communicate in a more secure way and it provides an extra level of security on business email.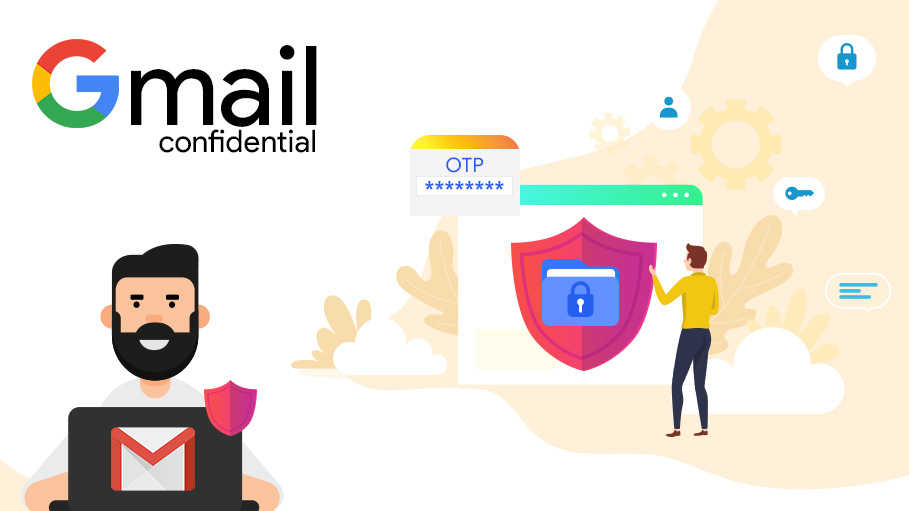 You can send messages and attachments with G suite email ID confidential mode to protect sensitive information from unauthorized access. You can use confidential mode to configure the expiration date for messages or remove access of its recipient at any time. Recipients of the confidential message will not have options to forward, copy, print, and download the email message.
Note: This confidential mode will help to prevent the recipients from accidentally sharing your email. However, it does not prevent recipients from taking screenshots or photos of your messages or attachments.
See how confidential email works.


Disable or enable Gmail confidential mode
As a G Suite administrator, you can disable or enable Gmail confidential mode for your domain or for specific organizational units.
Kindly follow below steps to disable or enable Gmail confidential mode for your domain:
Go to admin.google.com

From the Admin console Home page, go to AppsG SuiteGmail.

In User settings, scroll to Confidential mode and select one of the below options:
Disable—Prevents users from sending messages with confidential mode.

Enable—Turns on confidential mode for all users for sending the message in confidential mode.
Save your changes.
Send messages & attachments confidentially
Go to Gmail.

Click Compose.

In the bottom right of the window, click Turn on confidential mode to enable it for that particular message.



Set an expiration date and passcode. These settings will impact on both the message text and attachments.
If you choose "No SMS passcode," the receiver using the Gmail app will be able to open it directly. The users who do not use Gmail will get a passcode through email.

If you choose "SMS passcode," the receiver will get a passcode by text message. Make sure you enter the receiver phone number, not your own.
Click Save.
Remove access early
If you want you can revoke your recipient's view access of the email before the expiration date.
On your computer, open Gmail.

On the left, click Sent.

Open the confidential email.

Click Remove access.
Open an email sent with confidential mode
If the sender is sending email used confidential mode: You can view the message and attachments until the expiration date or until the sender removes access. However, you can not copy, paste, download, print, and forward the message text and attachments. You might need to enter a passcode to open the email, if the sender has sent the email by choosing passcode option.
Get our hottest stories delivered to your inbox.
Sign up for Scrabbl Newsletters to get personalized updates on top stories and viral hits.