Start Your Product Campaign Using GIFFY's Bulk Mailing Feature
Emailing campaign is one of the modern ways to reach to your prospects without much effort and time but with GIFFY, you can achieve that even easier and faster way.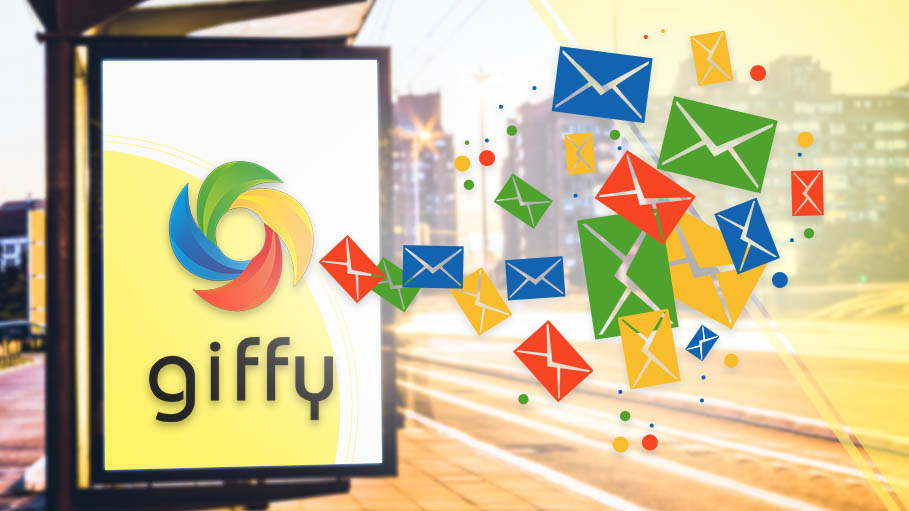 Mailing Campaign is one of the most cost-effective and easy ways to create awareness of a product among the masses. The more the awareness, the greater are the chances of the product being in the limelight.
Now the question is will you sit and add all the mailing addresses from your database? Obviously not. There comes GIFFY into the act. GIFFY's Import feature helps you to import all your contacts using a CSV file at once.


What is GIFFY?
Framework as service (FAAS) is somewhat a service that lies between Software as Service (SAAS) and Platform as a service(PASS). It helps developers create cloud apps to run on various OS and with any language.
GIFFY is basically a FAAS tool based on Google's App Engine Platform as a Service (PAAS). It's a framework where one can build their own scalable web-application without the overhead of installation, licensing, acquiring optimum hardware space.
WHY GIFFY for Bulk Mailing?
GIFFY runs on the cloud (GCP, AWS, Microsoft Azure) and therefore it is easily scalable based on the requirement at a particular instance.
BigQuery can be integrated into it for enhanced reporting.
Customizable UI for an easy and smooth experience.
SMTP configurations, Free API
The following steps are required in order to start the Mailing Campaign:
Make a Personalized Template on the product you want to publicize and spread awareness of on HTML templates and attachments as MS Word Files, Google Docs files, PDF files or any other files.
Use of the proper and clear product image so that the prospect at one glance can have an idea of what it actually looks like.
The main features of the product should be highlighted which will attract and grow interest in the prospect but in a precise and clear way.
Simple and minimalistic design yet informative. Overcrowding and too much of description should be avoided.
A sample of a word template using Google Doc.
2. You need to create a form using Google Form where you can record the responses from the prospects. You can add the type of credentials which include NAME, COMPANY NAME, CONTACT DETAILS( Mobile Number, Email), and address of delivery. Custom design it according to your wish and product type.
A sample of a Google Form to record response
3. Once the form is ready to record the responses, it's time for bulk mailing using GIFFY. Below is the step by step procedure through which you can follow and start the campaigning:
Open GIFFY and click on Campaign Contacts from the drop-down button beside HOME.
Once the Campaign Contacts window is open, click the More Actions drop-down button. There you will find Email.
Once you click on Email, a pop-up window will be created which looks somewhat like this:
Sample of Email Window of GIFFY
Here you can copy the template you made in Docs and paste it. If you want to attach any attachments, you can do that too.
Fill up the To section with the database of your prospect in GIFFY and fill-up the From section with the email id you via which you want to send.
Finally, click the SEND button and it's done. Within a few minutes, all your prospects will get the mail. Depending upon the size of your database, the time will vary but it won't be too long.
Get our hottest stories delivered to your inbox.
Sign up for Scrabbl Newsletters to get personalized updates on top stories and viral hits.