Shared Contact Application for Gmail to Sync Contacts in Outlook
Google does not sync the delegated contacts from Gmail to outlook through GSSMO. Hence as a workaround, we can use the Gmail share contact application to sync the shared contacts in outlook.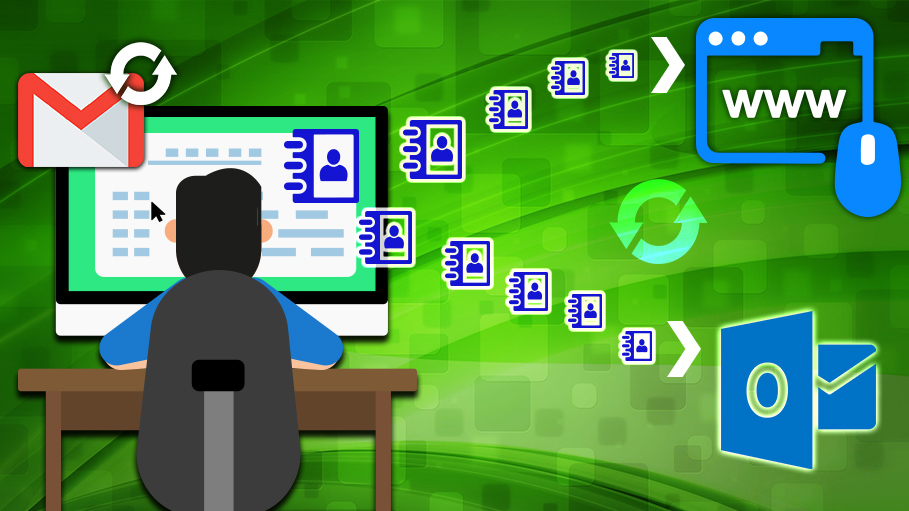 Usually, the users who want to sync their contacts in Outlook, use either "G suite sync for Microsoft outlook" tool which syncs the contacts directly from Gmail My Contacts, else they export the contacts from Gmail in a CSV file and upload the CSV into outlook.
This sync only happens for "My contacts" and it does not take the delegated contacts to sync in outlook. So it sometimes creates an issue for the users and they have to first export the delegated contacts, then import into outlook manually.
Using this software "Gmail shared contacts" they can easily share contacts between the domain users and also can get the contacts synced in outlook.
In this article, we will describe the process of setup and working of " Gmail shared contacts".
Process:
Sign in to Admin.google.com and in another tab open shared contact for Gmail shared contact link: https://www.gmailsharedcontacts.com/
Click on sign in. It will automatically take the admin credential.
Click on register:
Click on integrate with Google.
Then in next window click on continue.
Accept the terms and condition, then click on accept:
Click on Launch App in the next window:
Get back to the register screen and click to register again, then click on start sharing now.
Now close all the windows.
Open the email ID from which you want to share the contacts.
Click on the Apps button from that mail id:
Go to Share contact option at the end.
Now follow the instruction mentioned in that App.
Create a group in the contacts of that particular Email address and add contact to that group:
Create contact on that group.


Go to the app window and do log out from that, then log in again.


You will see that group name will appear in the left side under "not shared" column with the contact count.
Now click on that group and share it with the desired id:
Type that id and click on to " sync this shared contacts with mobile devices and Outlook" button, then click on share.
Configure the destination id in outlook through G suite Sync.
Ignore if the ID already configured through G suite sync.
Open the outlook profile and go to the contacts. You will be able to view the shared contacts in outlook contact.

*Note that This " Gmail Shared contact" App has to be used from the web console.
* You have to click on "sync now" option in the App every time when you create a contact on that group in Gmail contact.
* If it is not syncing anytime, please log out and then login again.
Get our hottest stories delivered to your inbox.
Sign up for Scrabbl Newsletters to get personalized updates on top stories and viral hits.