MS PowerPoint & Google Slides: How Do They Stack up against Each Other
Google Slide and MS Powerpoint both offer great features and reliability, therefore, you don't lose much if you choose one over the other.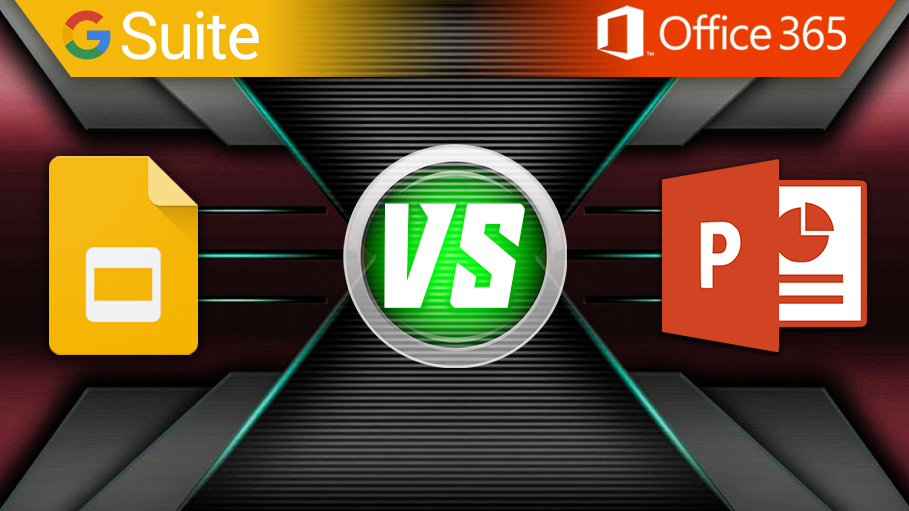 Modern problems necessitate a state-of-the-art solution powered by cutting-edge technology. At the same time, current age requires strong presentation platform when it comes to a Business Meeting. A lot depends on your presentation especially when you are in front of your client showcasing your objectives.
Now coming back to the solution, there are few platforms in the market which can help you out in making a Presentation but you may face a dilemma when choosing the best one.
We are doing the hard work for you. This article will guide you through certain differences and highlights between two of the most famous platforms of Presentation - MS Powerpoint and Google Slides. The below comparison will surely help you understand the BEST one according to your needs.
Differences and Highlights -
When it comes to history and experience, it will always be Microsoft Powerpoint over Google Slides as Powerpoint has been in the market way before Google was born. Powerpoint came into existence as part of Microsoft office in 1989 whereas Google started Presentations in 2008 and later renamed as Google Slides in 2012.
So, when MS office users think of making presentations, Powerpoint is the first platform which comes to their mind. It's way more familiar to people than the counterpart.
Both Powerpoint and Slides come with a box full of features. Most of which are common and present in both of them while there are few exclusive features in one when compared to the other.
The common features include-
Insert various Texts and Hyperlinks, embed Images and Videos into slides.

Choose from hundreds of Fonts already inbuilt in the application.

Different Animations and Transitional effects as well as built-in themes.

As both MS Powerpoint and Google Slide are compatible with each other, you can convert Powerpoint into Slides and vice versa.

Real-time collaboration on a single presentation.
Now when it comes to some exclusive features, MS Powerpoint has the following-
Powerpoint gives you the feature of Presenter View, where it helps you project your slide show to the second person as it will help you see the speaker notes and the current and upcoming slides. It is especially beneficial when you are in a one to one meeting.

Powerpoint Designer is although a premium feature, it helps in implementing cinematic transitions which are rather admirable.

Broadcast Live is an online feature where you can present a Slide show in real-time provided the audience has access to the presentation.
For Google Slides, the exclusive features include:
The Autosave feature is there in Slides so, therefore, any new update you make will automatically be recorded without having to press the save button.

The Revision History feature is also an exclusive feature where you can see the history of all the changes that have been made right from the start of the presentation and it can be restored to the older versions.

You can present your slide wireless with the help of Hangout, Chromecast and Airplay.
Now comes the Pricing. MS Powerpoint comes with a price tag whereas you can avail Google Slide basically free of cost.
Powerpoint comes integrated with office suite which is available in the latest MS O365. So if you want to avail all the features and the perks of Powerpoint, you have to avail MS O365 with payment on an annual basis per user. The price comparison is provided below for the various plans of O365 -
Google Slide is totally a free online application. So no headache of downloading and installing. If you have a Google account with you, you can easily use Google Slide.
So basically, if you have no worries about budget, you can pay those extra bucks and you want the best in class platform with cinematic and admirable features, you can go for MS Powerpoint without a second thought.
Whereas if Budget is the major concern for you, yet you want to make eye-catching presentations, Google slide will be an IDEAL application to use at literally zero cost. Also, Google in itself is a huge reliable brand.
Note that both offer impressive security features, so you don't need to worry about security breaches.
Get our hottest stories delivered to your inbox.
Sign up for Scrabbl Newsletters to get personalized updates on top stories and viral hits.