Power of OneDrive - Microsoft O365
OneDrive offers users a simple way to store, sync and share various types of files, with other people and devices on the internet. Windows 10, Windows 8.1, and Xbox One also use OneDrive to synchronize system settings, visual customizations, themes, app settings, and more.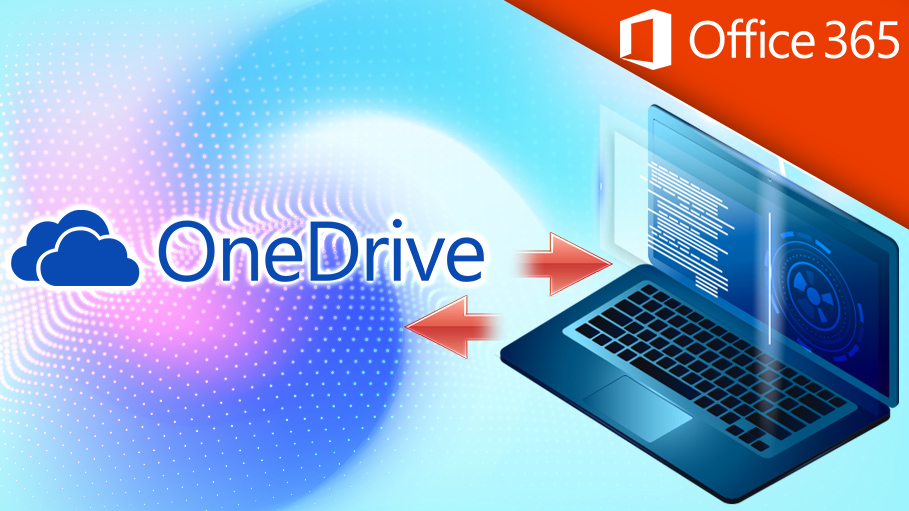 Introduction of OneDrive
OneDrive is a file hosting and synchronization service provided by technology leader Microsoft.

OneDrive allows users to store files and personal data like Windows settings recovery keys in the cloud, share files, and sync files across Android, Windows Phone, and iOS mobile devices, Windows and macOS computers, and the Xbox 360 as well as Xbox One consoles.

User can upload Microsoft Office documents directly to OneDrive.

OneDrive offers 5GB of storage space free of charge, with 50 GB, 1 TB, and 5 TB storage options available either separately or with Office 365 subscriptions.
OneDrive for Business
Microsoft has a similarly named but unrelated software plus services offering called OneDrive for Business.

It is a personal storage service on the web, OneDrive for Business is a managed cloud storage for business users that replaces SharePoint Workspace.

The physical medium on which the information is stored can be hosted on-premises as a service subscription from Microsoft.
Why OneDrive?
OneDrive is free, it can save backups of your files, and it can sync them

OneDrive is available on all your devices, desktop, tablet, laptop and mobile

OneDrive lets you share files with anyone you want

OneDrive can sync your settings across different Windows devices

OneDrive is an excellent all-purpose backup solution
Microsoft OneDrive as an Excellent Enabler:
Save notebooks to OneDrive

Edit Office docs online simultaneously

View Office documents online

Upload multimedia from mobile devices

Create & share folders

Share online & email slideshows

Device-specific selective sync

File type support

Microsoft Office online

Data loss prevention management

Desktop synchronization

Document storage
OneDrive Storage
Quota - Initially, the service provided 7 GB of storage and, for one year, an additional 3 GB of free storage to students. Users who signed up to OneDrive prior to April 22, 2012 were able to opt-in for a limited offer of 25 GB of free storage upgrade.
Versioning - Initially OneDrive did not store previous versions of files, except for Microsoft Office formats. Microsoft OneDrive team announced that version history support for all file types was the top requested feature, OneDrive would keep older versions of all files for up to 30 days.
Recycle bin - OneDrive implements a "recycle bin"; files the user chooses to delete are stored there for a time, without counting as part of the user's allocation in OneDrive.
Download as ZIP files - All folders can be downloaded as a single ZIP file with OneDrive. For single download, there is a limit of 15 GB; the total ZIP file size limit is 20 GB, and up to 10,000 files can be included in a ZIP file.
OneDrive Editings
Office Online - Microsoft added Office Online capability to OneDrive, which allows users to upload, create, edit & share Word, Excel, PowerPoint and OneNote documents directly within web browser. Users can view the version history of Office documents stored on OneDrive.
Formats - OneDrive allows the viewing of documents in PDF and in the Open Document Format, an XML-based file format supported by a number of word processing applications. OneDrive's search function supports search within PDF documents. OneDrive includes online text editor that allows users to view and edit files in plain text format and batch files.
Get our hottest stories delivered to your inbox.
Sign up for Scrabbl Newsletters to get personalized updates on top stories and viral hits.