Merge Domains from Separate Admin Consoles
If you are managing multiple domains from separate Admin Consoles for G Suite, you might want to manage them all from a single console only. That way you can manage all your users and domains easily with shared Google services in a proper manner.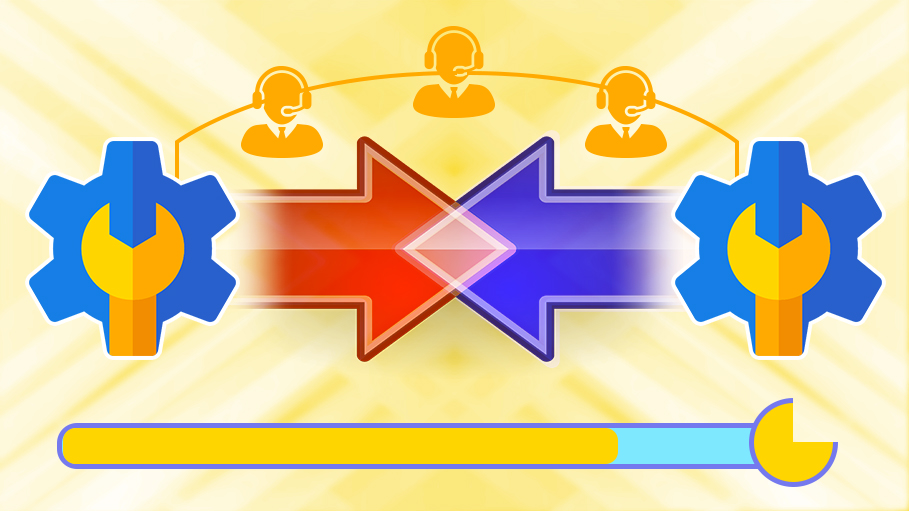 Before you begin
Remember before you start with the process, the account you delete from the admin console will be deleted permanently and can not be restored.
There will be downtime during the deletion process, so it will be better to perform these operations during off business hours.
Save or download the data of the Account before deleting the account.
Merge Domains into Single Console
Cancel the G Suite Services for the Account which you want to merge in the other Console.
Canceling your G Suite subscription also deletes all your user accounts and data. It frees up your domain within 24 hours for use with a new G Suite Service.
Remove a domain or domain alias
After you delete the domain, users in your account no longer receive mail or other messages sent to the domain.
Delete all user accounts, email aliases, and groups from the domain.
Go to the Admin console Home page, click Domains.
If there's a domain alias of the domain you're removing, in the adjacent row, click Remove or Deactivate and confirm.
Click Remove again to confirm.
Add more domains to your G Suite
The accounts you're keeping, add the domains for all the accounts you deleted.
There can be two options for adding a domain :
Domain alias: Users have an additional email address at the domain.

An additional domain: Create new users to the domain (also called a secondary domain)
If the domain has users, add the domain as a separate domain.
Go to the Admin console Home page, click Domains.
Click Manage domains, then either Add a domain or a domain alias.
Choose how to add the domain:
Add a domain alias of primary-domain-name:
Add another domain: Adds a secondary domain with its users.
Click to Continue and verify domain ownership.
Click again to Verify and continue to set up email delivery.
Update the domain's MX records
Click I have completed these steps.
It can take more than 24 hours after verification for users to receive their alias email addresses.
If you added a domain as a separate domain, add users to the account. When doing so, you'll be prompted to associate them with the domain they should belong to.
Transfer Data between G Suite Accounts
If you saved the users' data from the old G Suite Account, import their data back into their new account. You can do this by adding additional users to the new account.
Maybe your organization has several G Suite accounts and you want to merge the data into one account. You can transfer the user's data—email, calendars, documents, sites, and more. In some cases, users need to move their data.
Note: If you transfer a lot of data at the same time, it might take some time to see the changes.
Get our hottest stories delivered to your inbox.
Sign up for Scrabbl Newsletters to get personalized updates on top stories and viral hits.