Infiflex Advantage of Enhanced Support for Google Workspace
Support services from Infiflex is superior to that of Google support due local presence, a decade long experience of handling technical queries and many others.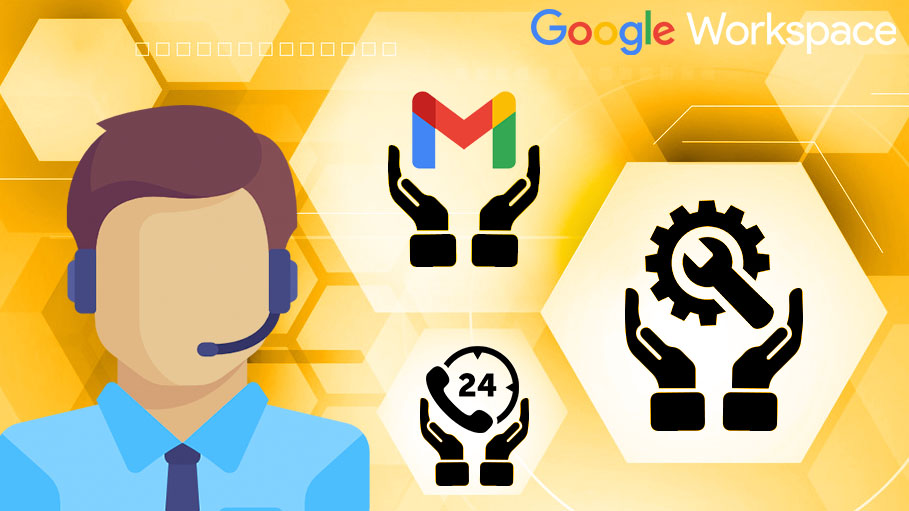 Google recently rebranded G Suite as Google Workspace. As part of Google's effort to meet distinct customer needs, Enhanced Support is rolled out. It is tailored for customers who need fast, advanced, and complete support, it offers accelerated response times, advanced product knowledge and Third-Party Technology Support. It is available only to the Admins. Enterprise Essentials, Enterprise Standard, and Enterprise Plus Editions have Enhanced Support bundled with. It is available for purchase additionally by Business Standard and Business Plus buyers.
However Infiflex Technologies has been offering similar services since its inception, a decade. Infiflex ensures that our technical team is available full time off-site during go-live to provide technical support. Also the same facilities are provided after project closure and complete transition to support. A "self-help" document is made available to all the users to use the Google Mail, Google Drive and Google Vault applications effectively.
Infiflex provides email addresses, phone numbers and escalation matrix for technical support to the Customer. This information will be given out in "self-help" documents as well.
Infiflex ensures that an adequate number of support staff are rostered that has expertise in identifying, categorising, and responding to security incidents. In emergent situations, mobile communications would be made use of. The typical response time for resolution of complaints shall be within 1 hour. However, on the merits of the problem, the resolution time can be enhanced with mutual consultation.
Why you'd use it
There are three levels of service available to Customers. Each has a different blend of speed and services based on business requirements:
Standard Support

: This is a Standard Support for any customer which has In-House Helpdesk & Technical Team to handle the Troubleshooting and Users issues. The Response in this Support category is 8 hours and mostly Technical oriented. This support is recommended for those who just need our implementation and some help in the Core Technical Problems.

Premium Support

: This is Premium Support for Customers who have limited Staff dedicated to handle Workspace related issues and also for those who would like to have faster response on the Support Side for the IT Team to resolve any issues. The response time is typically within 2 Hours.

Managed Services

: This is a Support for Customers who would like to Outsource completely the Workspace Support Services to us, from Users to IT Support everything. This even caters to minor requests like Password Resets and Change in the Name to Creation of Users etc. By using this service IT team can focus on their core activities.
To learn more about our Support offerings reach us at helpdesk@infiflex.com
Infiflex offers various training for a User to get acquainted with Google Workspace. The following are listed below:
Remote Webinars
Perfect for a larger organization or geographically dispersed teams. Recordings will be provided after the training sessions, so you are better equipped for future onboarding.
On-Site Training
Classroom, lab, or VIP 1:1 training offered to tailor content to a specific audience. On-site training can be offered in full or half day increments.
Go Live Support
Additional provision to help answer those on-the-fly questions that come up on your Go Live date. Our trainers can meet 1:1 with employees or set up a 'war room'.
Communications
Customized communications include tailored help guides and cheat sheets to ensure employees are set up as quickly and effectively as possible.
Transformation Labs
We will identify risks and areas for business innovation and improvement to workflow processes through transformation labs, and we'll customize training to address updated processes.
On-Going Webinar Trainings
Google is regularly scheduling monthly webinars to explain how your company can leverage from the improvements to tools & features that are constantly being developed internally.
Apart from these trainings, Infiflex is flexible in customizing training needs as per customer requirements.