Google One Cloud Storage
Google One is cloud storage like Google Drive with other benefits like family plan, free one step access to live experts for assistance and provides additional benefits with Google play store as well as while making purchases in hotels.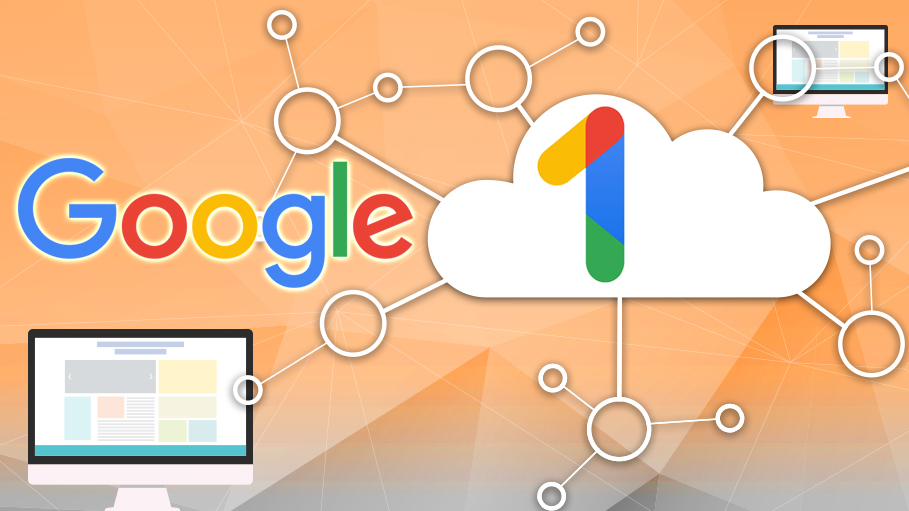 What is Google One?
All Google Drive storage plans are now known as Google One. The 'Family Plan' includes family members up to five. Google has recently reworked on its consumer plans for Google Drive storage. Google now calls the paid plans "Google One". The cloud storage is also known as Google Drive but Google One also offers side benefits:
You can share your storage quota with up to five family members as part of a new "Family Plan".
Another new feature is free one-tap access to live experts for help with any Google consumer product and service (Google already offered 24/7 support to G Suite customers). In the United States, the support is available for 24/7 over chat, email, and phone. In other countries, support options vary.
Other benefits include credits on the Google Play store and deals on hotels.
Note: Google Drive is built into Chromebooks and if you have any Chromebook models, you'll get 100GB of free storage for two years, rather than the basic 15GB storage allotment.
Google One features
Google One is available with very cheap pricing and catchier options.
Google is looking for the rebranding of the Google Drive cloud storage product that was already available to consumers. All the current customers will be moved to the new product later.
Google One is designed as "a simple plan for expanded storage that includes extra benefits to help you get more out of Google." In practice, the additional cloud storage will be used in the same way as it is now, for Gmail, Google Drive, and Photos. It's only the branding which will change, and Google is adding a few extra perks for customers.
There is a new pricing structure for Google One, from 100GB to 30TB, as follows:
15GB: Free with every Google account
100GB: $1.99 per month
200GB: $2.99 per month
2TB: $9.99 per month (less from $19.99 per month)
1TB: upgraded to 2TB at no extra cost
>2TB: prices remain the same
Also Google One gives you extras including Google Play credits, and deals on select hotels — that one is really weird but ok. Google One will provide the family sharing features enabled by default, with up to five family members supported per Google One account.
The only missing from Google One is the 1TB tier, which may be enough cloud storage for some Google users. Yet Amazon, Dropbox and Microsoft are still having 1TB monthly plans in place, some people would point out. Only Amazon actually provides a good deal for 1TB plans ($59.99 per year). Google's 2TB plan costing is similar to Dropbox and Microsoft's 1TB tiers.
Launching of Google One in India: Here are the benefits
Google One is currently available in the US and will also soon launch in the UK, Canada, Argentina, Australia, Brazil, Mexico and India.
Google One will allow the users to get directly in touch with a "team of Google experts" who will answer the frequently asked questions such as recovering a deleted file and more.
Google One is coming to India soon.
It has been announced by Google India that its rebranded cloud storage subscription, Google One is coming to India with storage up to 30TB. The name Google One is given for the paid subscriptions available as a part of Google Drive.
It will be the same for businesses using Google's G Suite as it will also provide the additional service and features.
Get our hottest stories delivered to your inbox.
Sign up for Scrabbl Newsletters to get personalized updates on top stories and viral hits.