Easily Enter Building Address into the Admin Console of G Suite
From the Admin Console of all the Editions of G Suite, Google is bringing an update for Adding the Building Address and Resources of a particular company. And it can only be accessed from the Admin Console.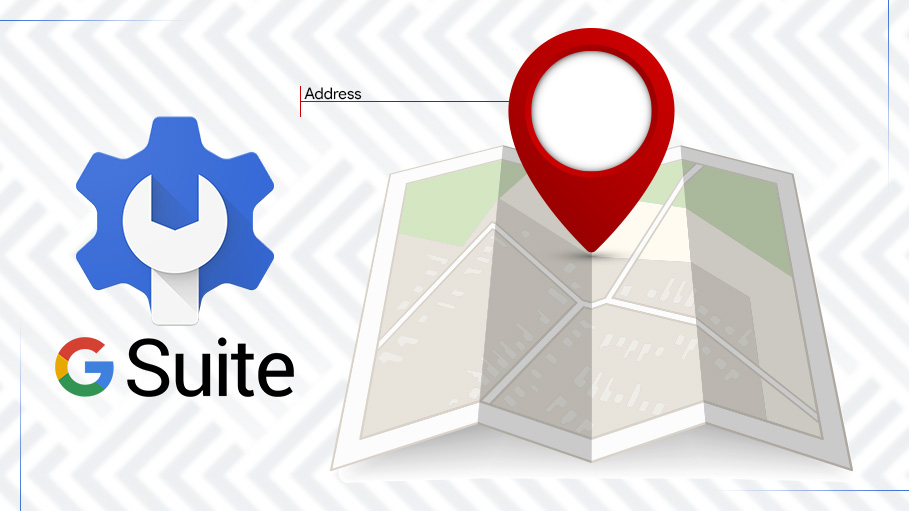 Google has launched an update to the Admin Console of G- Suite effective from 6 Feb'19. It can only be accessible by the Admin.
Based on feedback received from customers, Google decided to make changes in Admin Console under Building and Resources. As a G Suite Administrator, you can now input addresses, instead of latitude and longitude coordinates, to enter the locations of office buildings in the Admin console. For a G-Suite Admin, this is a more efficient and reliable way to manage multiple office locations and resources provided by the office.
What is the use of it?
Adding building address information immediately unlocks the automatic correction of rooms and resource time zones based on building address. This feature ensures that you have the correct data in the room insights dashboard. Additionally, with this change, G Suite app will now automatically set the correct time zones for all resources of those buildings, and help the user to see accurate usage by the time of day in the room insights dashboard.
In days to come, this feature may add an intelligence boost to other features such as Automatic Time Zone adjustment, while you are working from different Time Zone, Accurate directions from Calendar and Room Suggestions in nearby Buildings
Steps of Adding Buildings:
Start by listing all the buildings in a company. User can't create resources and features without listing the building first from the Admin Console.
From the Admin Console Home Page, go to Building and Resources > Edit Resources.

At the bottom of the page, click Manage Building.
Next, click on the Add (to Add New Building).



Enter all the Building Information.



For Adding Address, Point to Address not set > click Edit > Edit the Address.
For entering the address information for each location use official postal code format for its region. In the Google map right panel shows a pin at the address.

When needed you can drag the pin to the best or correct location. Google recommends that from the Admin Panel you place the pin at the center of the building's rooftop. The latitude and longitude fields appear. Click DONE.
Steps of Adding Building in BULK:
If a company has a different building in different address and Time Zone, from the Admin Panel, Administrator can add Building in Bulk.
Upload a SpreadSheet, contains Country, State, City, Street Name & No., Pincode.

Next, from the Admin Console Dashboard, go to Buildings and Resources Tab, then click on Edit Resources.

At the bottom of the page, click on Manage Buildings.

Point to ADD and Click Upload.

Click Attach CSV and follow the steps to attach CSV File.
Steps of Adding Resources:
Add anything people can reserve for company use, like Conference rooms, Commercial cars, Printers, Projectors or whatever that company provides for the employees. From the Admin Panel, one can add up to 10,000 resources on each domain.
From the Admin Console Dashboard, go to Buildings and Resources Tab, then click on Edit Resources.

Point and Click Add.
Enter the Resource information, select one of these:
Conference Room: You can book a conference room through Google Calendar, but it can only be possible if it was already added under resources through Admin Console.

Other: Resources that aren't used for meetings. For example, a bicycle or a company car.
Steps of Adding Resources in BULK:
First, Download CSV from Admin Console
From the Admin Console Dashboard, go to Buildings and Resources Tab, then click on Edit Resources.



Click, Download.

Save the CSV File.
Second, Import CSV information into a spreadsheet.
Open a new Google Sheet and go to Files > Click on Import

For downloading the CSV file, click on Select.

After that click on Import on the Import Window.

Then, Edit resources in a spreadsheet.

Lastly, Upload CSV, after editing.
*Note: This feature is available in all G Suite Editions.
**Note: After you create a resource, it might take up to 24 hours for it to become available in everyone's calendar.
Get our hottest stories delivered to your inbox.
Sign up for Scrabbl Newsletters to get personalized updates on top stories and viral hits.