DocuSign- Digital Signature in Gmail
DocuSign's seamless integration with Gmail enables you to effectively create your online signature at the blink of your eyes. It eliminates the hassles of printing, scanning, and faxing documents.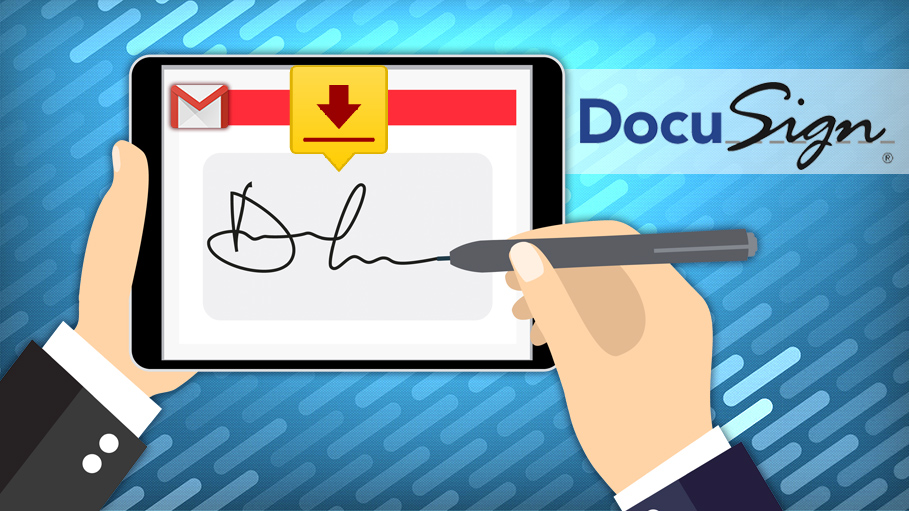 DocuSign provides a simple and secure approach to electronically sign documents as well as collect signatures from others. Introduce the DocuSign for Google Drive application today and eradicate the security loopholes in paper-based transactions. It safeguards your digital signature with public key infrastructure (PKI).
With only a couple of snaps you can sign and send any document for signature directly from Gmail through Chrome. No printing, checking, faxing, or any other overhead tasks involved. When you've attempted DocuSign, you'll wonder how did you ever get along without it! DocuSign is the most broadly utilized e-Signature platform in the world. It is utilized in almost every industry and division, including finance, legal, HR, real estate, social media, insurance, and numerous others.
What Comes With Free Plan of DocuSign?
Unlimited signing

Send documents out for other individuals to sign

The staples: This incorporates fundamental "sign here" labels and field; the ability to route one document to various signatories; and mobile app access.

No expiration: Your free plan does not terminate. Use it for free, until the end of time!
If you are looking for advanced business features and more sending capacity, then check out the paid subscriptions starting at $10/month.
You can easily introduce the DocuSign for Google Drive connector to begin signing or sending your documents with just a few clicks:
First, install the DocuSign Chrome Extension.

Sign in or you have to create an account.

You can Access your DocuSign account with Gmail.

Open an email with an attachment.

Select your signatories: You'll see the choices to pick who is signing.

Finish and then send.

Once you've completed, the window will close and you'll be back in your Gmail account. You'll be informed by email when the document is finished.
As a "Recommended for G Suite App", DocuSign integrates with Google Cloud solutions. Integrate DocuSign with G Suite to begin signing directly from Google Drive and Gmail.