Dark Mode In G Suite and Other Google Applications
Google has done a really wonderful job in bringing the dark mode. We save the battery life of our handsets and also help to reduce eye strain. And hope it brings more dark mode apps.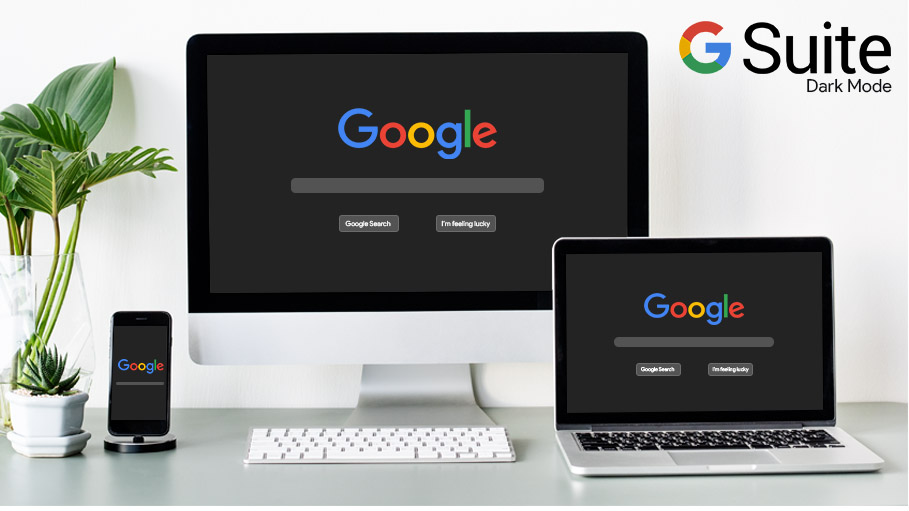 Google has introduced a system-wide dark theme with Android 10 effective from 24th September 2019. Practically it might take longer than two weeks for Gmail dark theme feature to become visible. Google has checked on the first-gen Pixel and Pixel 3, both running stable Android 10 but yet to see the dark theme in the Gmail app for Android (version 2019.09.01.2681680002.
To tide us over, Google has been rolling out dark themes to all its system applications, including Google calendar, Google fit, Youtube and so on.
The Android family has tried to bring in the dark mode but Google has some other ideas. Google tried to bring white themes everywhere. But slowly we have been seeing more Google dark mode in many apps and services.
Benefits of Dark Mode
Before we get into apps that support dark mode, why do we think about it so much? A lot of it is because of personal preference, as many users simply prefer the look of a dark interface. In the late hours of the day and in low light conditions, a largely dark theme also helps out with the eye strain, imparting comfort to soothe from weariness of the day's toil. A huge plus on Android, too, is that, as Google has confirmed, it can save battery life in big time if the device uses an OLED and AMOLED screen.
We are glad to see Google dark mode finally arriving on apps.
Let's take a look at which Google apps officially feature a dark mode and how to enable them.
Google Dark Mode Apps
Calculator 9. Maps

Calendar 10. Messages

Clock 11 News

Contacts 12. Pay

Files by Google 13. Phone

Fit 14. Play Games

Keep Notes 15. PlayGround

Keep Notes (Web) 16. Youtube.
Now let us take a look at how we can enable a few of them.
Enable dark mode in Google Calendar :
The Google Calendar app also changes themes based on whether Battery Saver is enabled.
Open the calendar app.

Tap the hamburger icon on the top left.

Tap settings near the bottom > then tap General > tap Theme > select Dark.
Enable dark mode in Gmail:
In the Gmail app, the dark mode can be changed in the following ways.
1. Open the Gmail app.
2. Click on General settings
3. Click on Themes from general settings, then change your theme from light to dark
and vice versa.
Enable Google dark mode in Google Contacts app :
By default, Google Contacts enables a dark theme if we enable Battery Saver. However manually we can switch on the dark mode:
Open the Google Contacts app.

Tap the hamburger icon on the top left.

Tap settings

In the Display section, tap Choose a theme.

Select Dark.
Enable the dark mode in Google Keep Notes :
Like some of Google's other apps, the dark mode in Google Keep Notes doesn't have a default for Battery Saver mode. There's a simple toggle to turn dark mode on or off.
1. Open Google Keep Notes.
2. Tap hamburger icon on the top left side
3. Tap Settings and toggle Enable Dark Theme on.
Enable Google Keep Notes on the Web :
In addition to the mobile app of the keep Notes, the web version of Keep Notes also offers a dark mode. If you don't yet see it, don't worry. The dark mode is everywhere now. Here is how we can enable the dark mode using these easy steps.
Navigate to the Google Keep Notes website.

Click the gear icon on the top right.

In the dropdown menu, click Enable Dark mode.
Google is still working on other applications for the dark mode and very soon it will come with some interesting dark modes.
Get our hottest stories delivered to your inbox.
Sign up for Scrabbl Newsletters to get personalized updates on top stories and viral hits.