Datally - Google's Android App to Monitor and Control Data Usage
Datally is the all new Google's Android app for monitoring and controlling data usage. It helps you to control mobile data usage limit.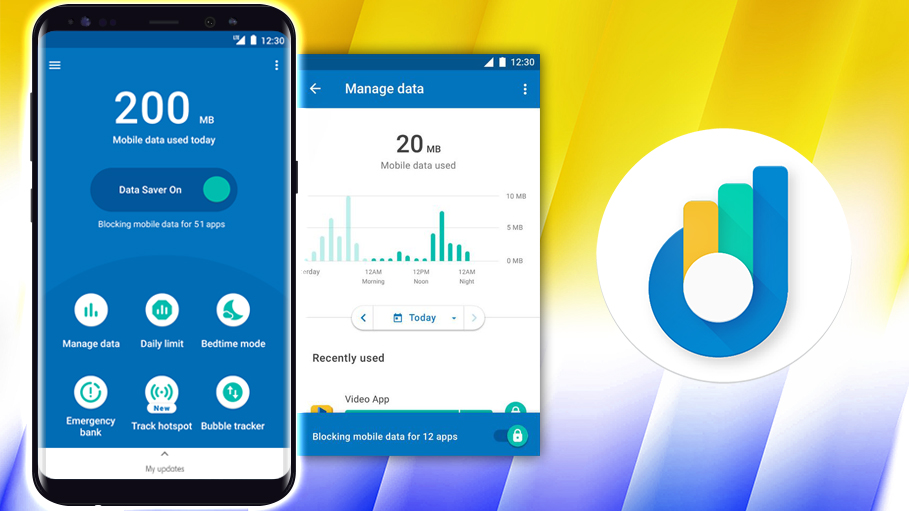 Save your precious data and money with Google's Datally Android app
GET STARTED IN EASY WAY
You can install this app and tap the large switch on the top of Datally's main screen. Data saving options of Datally's will switch on, and start saving data.
Once it is done you would be able to know how much data is used from the bubble appearing on the screen.
The easiest ways to save your data is to simply connect to a Wi-Fi network. By default, Datally will let you know whenever you're near a Wi-Fi network so that you can connect to Wi-Fi networks in your vicinity. You can also look for it proactively by hitting the Find Wi-Fi button to find Wi-Fi networks near you.
MANAGE APPS TO ALLOW TO USE YOUR DATA
You can check the apps which are using your data from over the main page of Datally's. You can get all the details of your data used from here. You can tap the padlock to the right to allow each app access to data and keep on receiving your emails while doing other tasks at the same time.
Datally highlights a list of apps which are not opened for over a month but have been using mobile data. If you find any app not needed, just tap the Uninstall button to remove the app from your system.
LOCK DOWN DATA
Datally helps you to set limits on your daily usage.
You can specify Daily limit for the amount of data you want to be limited to every day usage in either GB or MB. Tap on Set a daily limit, and voila, the next screen will keep you informed as to how much data you've used today. Also it will give you the option to lock all the data access once the limit is reached.
Summary Features of Datally:
Guest Mode– Add the data limit to use your devices by Guest users
A feature of Guest Mode lets you set the data limit you want other users to use on your cell phones or tabs for guest sessions.
Daily Limit– Maintain everyday data use
Daily Limit helps you to control data use and you can set the data limit for everyday use. You can set the maximum amount of data you want to spend every day, and get alerts when you are about to bust through your limit.
Unused Apps– Stop unused apps from using your phone data
More than 20 percent of mobile data is used in the background by apps which you don't open for over a month. You can delete the unused apps with one tap and can stop leaking data from the phone.
Wi-Fi Map – easier way to search for Wi-Fi
The Wi-Fi Map feature shows all of the Wi-Fi networks in the proximity of your device and you can find the best quality network. Through this, you can stop using mobile data and use the Wi-Fi. Also, you can rate the network after use.