New Alert Center Features in G Suite to Help Protect Your Organization
The enhancements will make it easier to use the alert centre, seek out necessary and unjust alerts, and improve collaboration between admins and connected groups.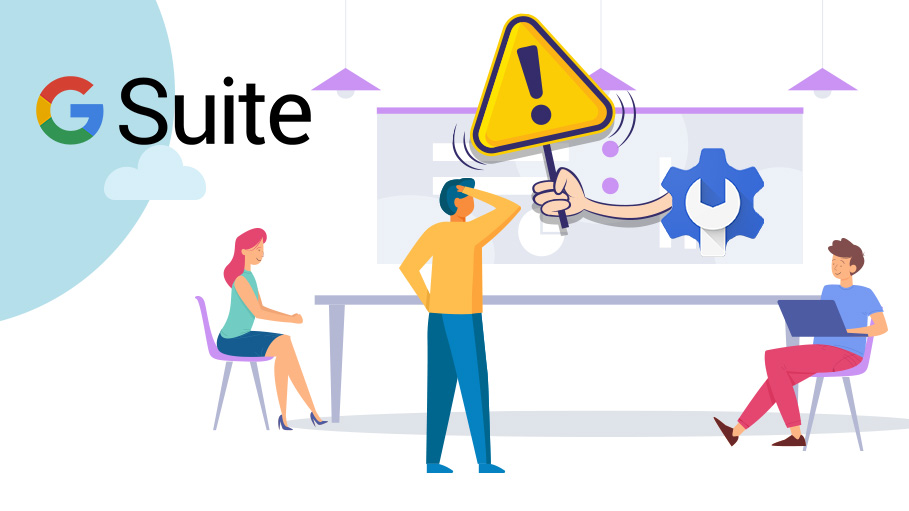 Through Alert Center, get real-time actionable alerts and security insights about the activities in your domain. Protect your organization from the latest security threats. You will be able to see a comprehensive view of essential security-related notifications, alerts, and actions across all of G Suite. Critical security concerns like account warnings, phishing and malware, and device management are included. You can use the security centre on G Suite Enterprise for integrated remediation of any issues surfaced by alerts.
Now recently there has been an update from Google's end for the Alert Center. The updated feature will make it easier to search out, collaborate, and take action on potential threats inside your domain. It will be available throughout all the versions of G Suite.
Specifically, you will be able to do the following:
Assign alerts to alternative team members or yourself

Manage and track alert progress status

Prioritize alert sorting and investigations by severity

See connected alerts for an equivalent user

Add new search attributes

See alert modification history

Find and manage alerts easily.
Few of the additional details that you need to know -
Set status, assignee, and severity of alerts: Add key data to assist your team take possession of, assess, and collaborate as you work through security investigations.

Use a more powerful search: Trace alerts more easily by simply searching for alerts that contain a selected email address once researching a specific incident.

See related alerts: The alert detail view can show different alerts associated with a constant user or actor to assist discover possible related security incidents.

See alert modification history: See the history of metadata or content updates to that alert. This includes when status, assignee or severities have been modified.

Find and manage alerts more easily: Bookmark specific alert URLs, bulk delete alerts, and sort alerts by factors like last updated time.
The updates have already rolled out from Google's end on 27th August 2019 for both the Rapid Release Domains as well as Scheduled release domains.
Since this feature is only accessible through Admin console, the Admins will only be affected and no end-user impact is there.
Get our hottest stories delivered to your inbox.
Sign up for Scrabbl Newsletters to get personalized updates on top stories and viral hits.