Managing and Distribution of Android Apps with Basic Mobile Management
The update will not only benefit the Admins to manage and whitelist the G Suite apps in Play Store in an easier, simplistic way but also will save them time and effort of publishing certain web pages and private apps.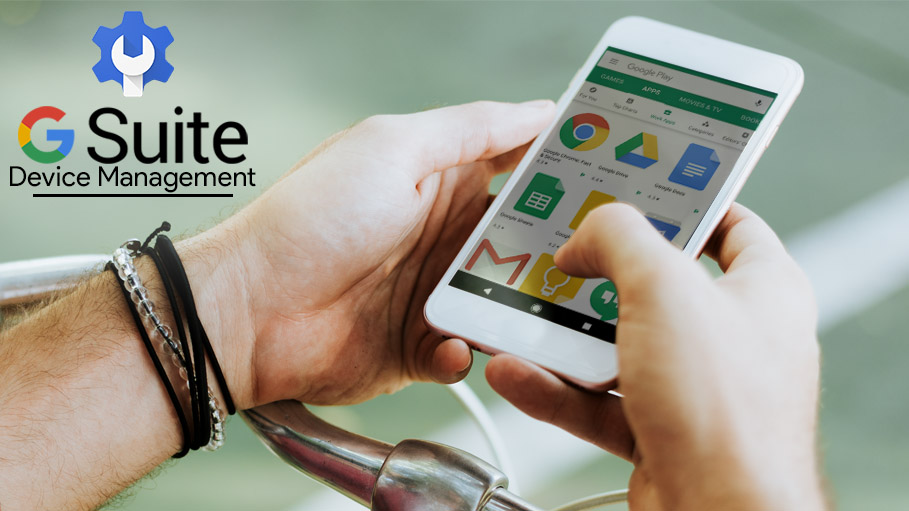 Previously managing usage of Android Apps for users of a particular Organization was only possible from the Advanced Mobile Management and not from Basic Mobile Management but with the latest update from 5th of February, 2019, it can now be done from the Basic Mobile Management of the Admin Console.
The impact of this update will on the Admins of that domain and not on the users.
Now, with Basic Mobile Management, you can do the following changes:
Manage and restrict apps for download in Play store.(Managed Play Store)

Web pages can be created

Apps and can be installed automatically on a user's device

Private apps can also be created.
Where to start for the Admins?
Device Management from Admin Console
App Management (Left-hand side corner)
Manage apps for Android devices
Manage Whitelisted Apps
Once it is done, the end users of that particular domain will get the "Work Apps" section in their Google Play Store. The "Work Apps" will include all the G Suite collaborative tool apps and other 3rd party apps whitelisted by the Admin/s.
"Work Apps" in the Play store
Creating Web Pages and Private Apps can also be added to the "Work Apps" section as a collection and also automatically install them directly to the User's device. The previous hassle of creating Play Store console, giving credit card credentials and other filling ups field just to add apps and web pages are no longer there. Instead of taking several hours, it will take some minutes to publish them and then it's ready for the End Users to avail.

The good thing is that the update will be available for all the current G Suite editions in existence, so no need of any upgradation and the full rollouts for the same will start from 5th of Feb, 2019 for both Rapid release and Scheduled Release Domains with 1-3 days of feature visibility.
Get our hottest stories delivered to your inbox.
Sign up for Scrabbl Newsletters to get personalized updates on top stories and viral hits.