Google Apps Device Policy for Android
The Google Apps Device Policy app enforces security policies on an Android/iOS device to protect it and make it more secure.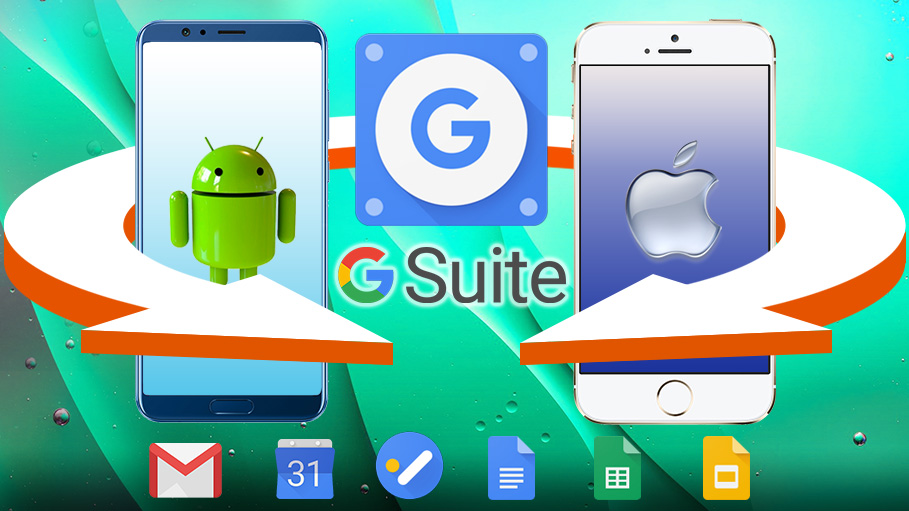 There are tools to help individual users lock, locate, and wipe phones remotely. Google, thus, has introduced an application, Google Apps Device Policy that enables lock, locate, and remote wipe features for Android devices connected to Google Apps for G Suite, G Suite Business, Education or Government accounts.
There are certain security terms and conditions which the administrator can set for security policies.
Device password strength.

Device password length.

Number of invalid passwords allowed before the device is wiped.

Number of recently expired passwords that are blocked.

Number of days before a device password expires.

Number of idle minutes before a device automatically locks.

Application auditing.

Remote account removal from a device.

Remote wipe a device.

Device policy app version requirements.

Number of days device is not synced before wiping.

Blocking of security-compromised devices.
Wi-Fi networks configuration and managing network access certificates using the app is possible. The administrator might choose to hide a network's details so that only users who have the network name and password can connect to it.
When you open the Google Apps Device Policy app on your device, it opens on the Status screen. To view the Policies or Messages screen, swipe from left to select the screen that you want to view.
Things that can be done with Google Apps Device Policy:
Managing device

Sync the device

View security policies and network settings

Get multiple-account support

Create a work profile in the device
If a domain is enforcing device policies for Android and one doesn't have the Google Apps Device Policy app installed and activated on the Android device, then a sign-in error occurs when adding the G Suite account. To resolve this issue, install and activate the Google Apps Device Policy app.
For iOS, Google Device Policy allows its users to install free apps whitelisted by the administrator as managed apps on the device.
Google Apps administrators have two remote management options for connected mobile devices: "remote wipe" or "wipe account". A remote wipe removes ALL data on the device. A remote wipe doesn't discriminate between personal and corporate data. A remote wipe deletes everything.
For Android devices with the Google Apps Device Policy app installed, Google Apps administrators can choose to "Wipe account", instead of a full remote wipe. Wiping an account removes only the user's Google Apps account data, such as email, calendar information, and contacts. This makes other data still available in the device. The full remote wipe option is also available.