Information Governance and eDiscovery with Google Workspace Vault
This article focuses on Google Vault, the purpose of its usage, and its capabilities. It creates awareness of what kinds of data you can retain, hold, search and export using Google Vault as well as the applications you can manage.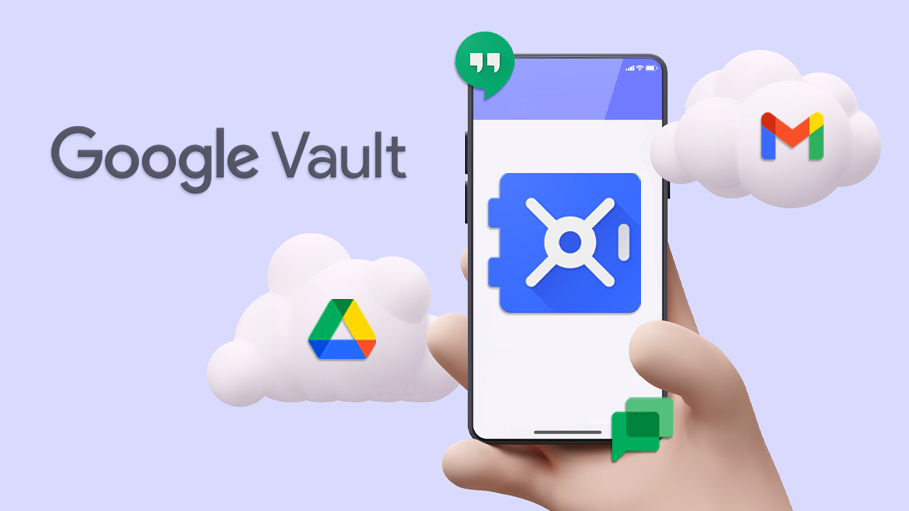 What is Google Vault?
Vault is powerful information governance and eDiscovery tool for Google Workspace. It enables you to retain, hold, search, and export users' Google Workspace data on a need basis. And the search is not limited just to your account. With Google Vault, you can also search inside the Google Workspace accounts you created.
Quick note:- Google Vault can only search inside your employee's Google workspace accounts, not their personal Gmail accounts.
What's the purpose of a tool?
The main purpose of the Google Vault is to help you get important data and information related to your firm. This data can then be used to resolve important company problems and for any legal issues.
How does Google Vault Work?
Google Vault - Five basic capabilities:
Retain: You can select for how long the data can remain in your Google workspace account. This will allow you to safely keep all the data in your Google workspace account until the time period expires, after which the data can be removed.
Hold: If you want, you can put a hold on Particular data to prevent it from getting deleted, either by yourself or by any other user.
Search: You can search across the applications within Google Workspace for all your accounts to find the exact message, file, or chat you need for any case.
Export: Once you find the data you were looking for, you can easily export it as a usable file and submit it to your relevant individuals for further process.
Audit: The audit reports give you the exact information of every activity a user does. This can be useful if you need to give any proof in a case.
These are the five main things you can fulfill with Google Vault.
Additional Details:
You also need to be aware of what kinds of data you can retain, hold, search and export using Google Vault.
Here is the list of apps whose data Google Vault can manage:
Gmail: Google Vault can help you discover and manage emails and drafts you wrote. Admins can get hold of important mails and/or data created by employees who may have left the organization.
Google Drive: Any files stored by you or other users in your Google workspace account can be managed using Google Vault.
Google Hangouts: Any recordings that happen in classic Google Hangouts (History turned on).
Google Chat: All of your and other Google workspace user chats, provided that chat history is turned on.
Google Groups: All activity and conversations or communication that happened in your Google Workspace, Google Groups app