Google Vault - Deep Dive into Features & Benefits
This article covers all the detailed insights on Google Vault, its implementation in businesses and also the latest updates.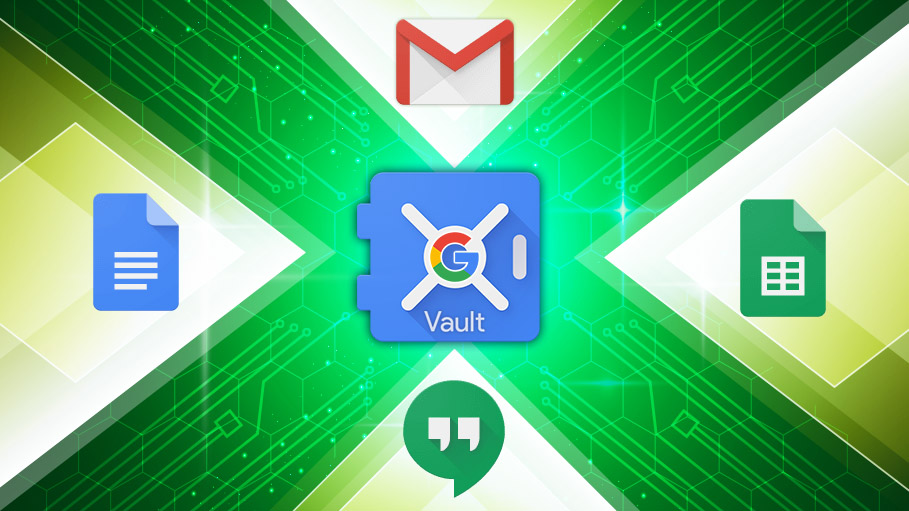 What is Google Vault?
Google Vault, which is also known as Google Apps Vault, is one of the most secured or protected web-based services for searching, archiving, retaining and exporting data such as your business emails and chat conversations (Gmail and Google Talk).
From a recent update initiated by Google on 28th February, 2018, Vault now supports Hangouts Chat as well. So one can archive and export direct messages and chats from rooms quite easily. These messages are available here as soon as they are received by Gmail or are posted in any particular Group. It can index about first 250 pages of text in a message.
This service from Google is aimed towards enabling customers to meet their compliance requirements. As it is web-based, it saves the hassle for businesses to spend heavy amounts of expenses on additional software integrations.
Apart from emails and chat messages, listed below are other forms of data that Google Vault supports :
Supports Google Drive and Team Drive Files

Google Groups

Conversations in Hangouts Chat

From the viewpoint of mailing solutions, it also supports Boolean and Wildcard operators, along with Gmail
Moreover, Google Vault is included with G Suite Enterprise, G Suite Business, and G Suite Education.
Detailed Insights on Google Vault Features and Benefits
So let us explore all the beneficial features that Google Vault offers. They are as follow:
Besides emails and chat messages storage, Google Vault allows you to pre-decide the time period for which you want to archive or retain the emails and chat history, before those are deleted from the mailbox and other Google systems.
Email and Chat Search Option



This option enables you to quickly search for the important emails and chats, then retrieve those in a secured way.
Retrieving Valuable Data From Invalid User Accounts



This is an extremely helpful feature of Vault, especially for businesses. With this option, you can retrieve valuable information from user accounts that no longer exist. So, even if an employee has left, organizations can still collect information from his/her account without any hassle.
Vault users can protect and preserve all important data and information by placing legal holds. These legal holds can be placed on an entire user account, or it can be selectively placed on specified contents on mentioned dates and terms.
Quick Browsing Through Google Drive



Google Vault allows very fast browsing through Google Drive of any organization's domain via keywords, date, user, and department.
This feature of Vault enables business organizations especially, to keep track or monitor the users' activities at specific time intervals.

So coming to the concluding part, it must be said that Google Vault has made life much easier for business organizations. As managing and archiving a large volume of data effectively is very crucial for enterprises, Vault is the ultimate solution to opt for. With further developments being worked upon, user experiences are likely to be enhanced more with the implementation of this powerful app.