Five Security Hacks to Improve User Experience for G Suite
This article is about keeping your online activities safer in your day to day life and that redirects or recommends to use Google Chrome while using Google email IDs. Five ways have been explained here to help you get into this security policy track.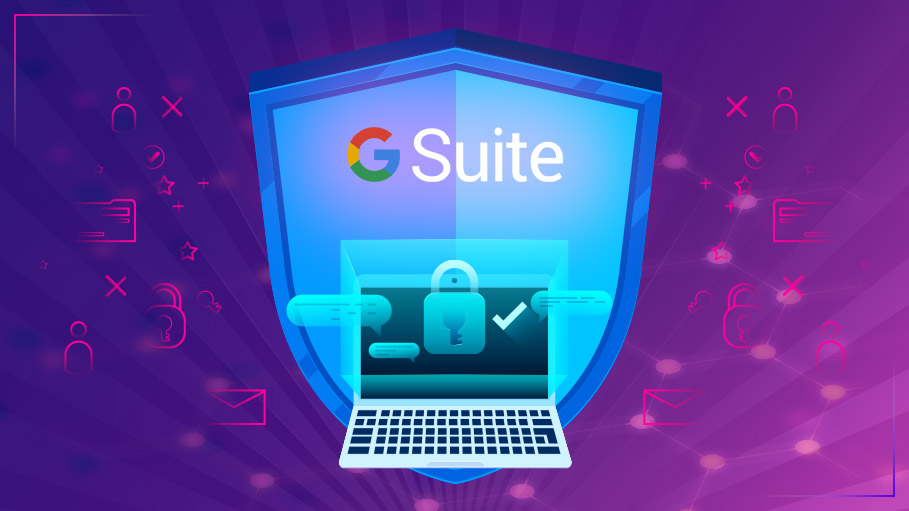 Set up a recovery phone number, a recovery email ID and keep both updated:
It is the basic way of Securing your email id and keeping it protected. Adopting a security method always enables you to monitor whether your email IDs are being through any suspicious activities. You may even block users accessing your email ID without your permission. Along with this, it is the most convenient way that can help you out to get back your email ID more quickly if you have forgotten the credential(s) or didn't get signed in.
Use unique passwords for your email IDs
It is often found that people are using the same password for multiple accounts or applications. Using unique passwords for each and every individual email id or account always reduces the risk of getting your email IDs hacked. It is always recommended to use a strong and unique password that is hard to be guessed. It is harder for hackers to keep track of multiple passwords being used by a single user for their multiple IDs.
Keep software up to date:
In order to help your online activities to be secure, you must keep the software up to date whichever are being used. Chrome browser doesn't need any manual upgrades. And Google Chrome updates automatically, therefore it is always recommended to use Chrome browser while using Gmail or G Suite email IDs.



Two-factor authentication:
It is also known as two-step verification in terms of G Suite what has to be done at user end from their respective accounts. This is an extra security layer that protects your email IDs. It is configured by putting your phone number and getting it verified by sending OTPs. Now with every single sign in, you always get an OTP in message form into your mobile number that has been put while configuring two-step verification. This procedure also reduces the risk of your email id being used by other unknown users.



Take the Google security checkup:

Since Google has very strict latest security policies, It also has its own security checkup Procedures. It not only helps in keeping your online activities safer, but it even includes personalized tips to keep you safe across the web. This security checklist includes putting up a mandatory screen lock on your mobile phone and advising to remove third-party risky sites as well as apps being used from Google Chrome directly.