Exploring the Reasons to Choose Office 365 for Business
Productivity is one of the top-grade phrases that individuals love to use. Microsoft has invested to make the user as well as administrator studies of Office 365 as smooth and easy as possible.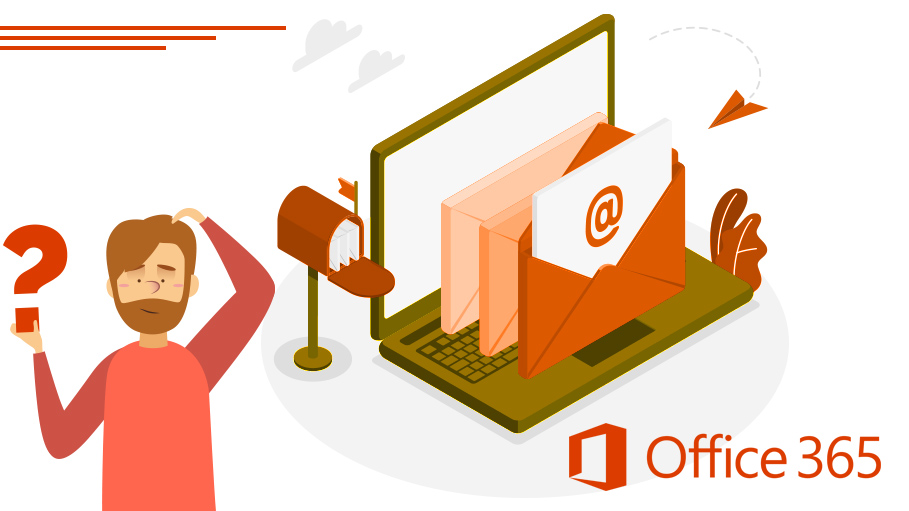 Cloud computing has been an awesome advancement for small businesses by making innovation more reasonable and accessible than ever before. With the ongoing changes to Office 365 plans, entrepreneurs might need to look again at the incentive offered by Microsoft's membership-based Office 365. Office 365 isn't only an email platform. In this article, we are going to open the secret behind the prudence of Office 365. Mainly, there are numerous reasons portraying why you should switch to Office 365.
Excited To Know Why You Should Use O365?
Have a look.
No accessibility issues

Easy installation and manageability

Powerful business perceptions

Safe, private and secure

Continuously updated at regular intervals
Are You Expecting More?
No issue! If you are trying to know more, here, in this segment, you will get your solution appropriately.
1. SCALABILITY
Office 365 gives you the adaptability to scale your business rapidly as it can develop with you. Businesses can blend and match applications to make their own custom answer for every client or department, and it's easy to add or remove users by simply adding or eliminating licenses.
Since you can scale up seamlessly, your team can keep on working with the tools. As you grow, you don't need to change to another framework or adjust to new devices.
2. WORK ANYWHERE
One of the main advantages of Office 365 is the capability to work from anywhere so long as you have internet connectivity.
Because it's completely cloud-based, e-mail, files and Office applications (which include Word, PowerPoint, Excel, etc.) can be accessed from any location and any device. You can create, edit, and share from your PC, Mac or your iOS, Android, or Windows device with anybody.
This is especially valuable for organizations with multiple locations, remote representatives or workers who travel regularly.
3. ONE OF THE MOST SECURE EMAIL CLIENT

Whenever you are using the version of MS Office 365 installed on your local machine or the cloud version, you'll get an efficient level of safety and encryption. The set of Rights Management Services applies to both of them. None of your information documents are opened without including appropriate person credentials which might be implemented and monitored by using Microsoft Azure. This helps in the protection of your Office 365 records.
4. SINGLE PLATFORM FOR MULTIPLE APPS

Perhaps the best component given by the Office 365 application is that it licenses you to single out the devices you require. Microsoft has a rich assortment of business applications being persistently discharged on its Windows Store. Some of them are free as well. Along these lines, you can select to add them to your Office 365 home showcase and access them essentially from one spot.
5. COMMUNICATE AND COLLABORATE WITH EASE
Create a password-protected portal to share huge records both inside and outside of your organization, giving you a single location to locate the most recent versions of documents or reports, regardless of what number of individuals are working on them. You can likewise send texts to colleagues and clients and welcome them to participate in online meetings where you can review records or take control of a desktop.
6. INSTALLATION ON UP TO 5 DEVICES PER USER
Multi-gadget utilization is commonplace these days; From utilizing a desktop at the workplace, a PC while you travel, a tablet at home, and let's be honest, we're all blameworthy of having a cell phone close by every minute of a day. The excellence of Office 365 is that documents can now be accessed from any of these devices, and auto-syncing means that the most current version is always at hand.
7. MIX AND MATCH PLANS
Office 365 has different features and programs with different business plans. Each employee will have different technical needs, so being able to mix and match your plan will mean, you don't pay for more than you need.
8. ENSURED UPTIME
Intended to deliver reliability, accessibility, and performance, Office 365 helps to protect your basic information with enterprise-grade reliability and disaster recovery with multiple data centers and automatic failovers and exacting security arrangement for an ensured 99.9% uptime.
9. SAFE AND SECURE
With Office 365, you can utilize similar frameworks utilized by Microsoft and other worldwide enterprises to help secure email, records, and systems. These frameworks filter your messages and reports for spam and malicious software (malware) 24 hours per day, 7 days per week.
10. ENTERPRISE-GRADE SUPPORT
When customers call a company for some support, they don't want to be told that they'll be called back. Office 365 Enterprise plans always offer multilingual 24/7 phone support for even single-user outages. Office 365 is there to help from licensing to hassle-free deployment and daily use and has more than 42,000 partners ready to help evaluate or deploy Office 365. Even, customers can work directly with Microsoft to deploy Office 365 with the CloudVantage program, which provides the highest level of service and support.
What Are You Waiting For?
Well, I have tried to cover most of the features of Office 365 to the extent possible. What are you still waiting for? I know, there are so many features left that you want to know. So, get a plan and utilize this outstanding Office 365 application all by yourself.