Custom URL Setup with G Suite Admin
Custom URL setup with G Suite Admin is now used in several organizations to standardize their way of login.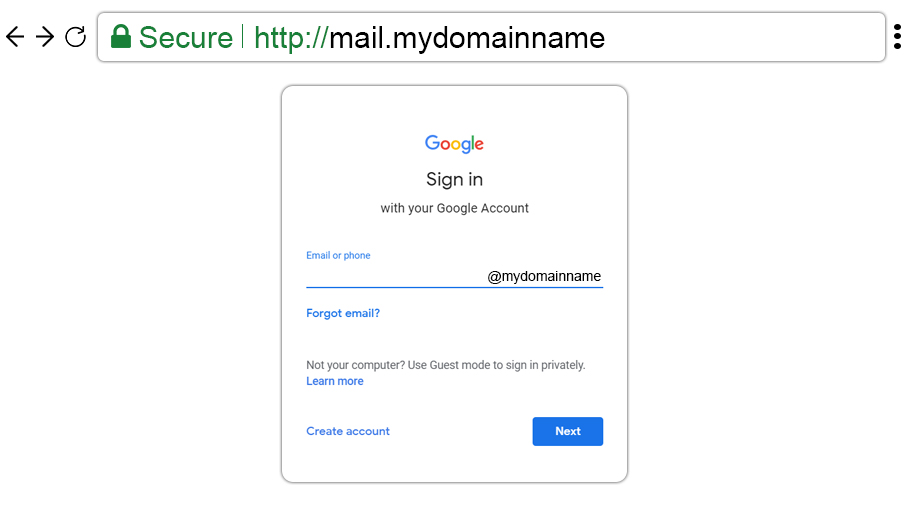 In today's fast-growing technical era, most of the organizations are intended to use their own domain name to login their various applications. They are more inclined to login their Mails using a customized URL which will ultimately redirect them to the main URL by which they can login to the Mails. Google is providing this facility to the users of G Suite. Enabling a custom URL is basically a premium feature that allows to redirect the users to a Web Page which is used to login. G suite users have the privilege to set up a custom URL from the Admin level for the Gmail, Calendar, Sites, Drive, Groups.
STEPS TO SET A CUSTOM URL:
Login to your G Suite Admin Console with the credentials.

Go to Company Profile setting from the Home Page of Admin Console.

Go to more settings and click on Custom URL settings.
The page will appear like :
You can see that the custom URL can be set up for Gmail, Calendar, Drive, Sites and Groups for Business URL.
Two settings are available for each of the features one is the default one and another is the custom one. You can choose either of them for each.
After selecting click on save, the page will appear like :
The custom URL will work only if the CNAME destination address is set up.
CNAME stands for Canonical Name. CNAME records are used to alias one name to another. In order to change the CNAME destination address follow the steps provided in the snapshot above.
After setting up the address, the domain host records will look like this:
| | | |
| --- | --- | --- |
| Type | Name or Host | Value or Address |
| CNAME | mail | ghs.googlehosted.com |
| CNAME | calendar | ghs.googlehosted.com |
After all the setup, click on I've completed these steps.
POINTS TO BE KEPT IN MIND:
While providing the custom URL, following things should be kept in mind:
1.The custom URL should not be in use as a customized Google site address.
2. The custom URL should not be in use as a service access URL.
3. You should not provide duplicate URLs.