Boost your Manufacturing Capacity with Google Workspace
Google Workspace is a boon for modern-day Manufacturing industries which helps in increasing efficiency. It has added wings to the day to day productivity and utilizing the manpower smartly.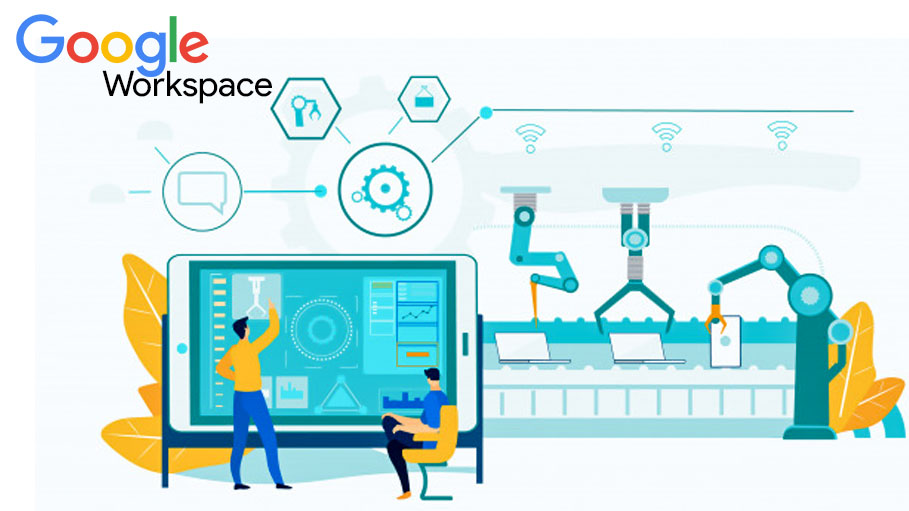 It has been more than a decade since Google has launched its corporate email solution Google Apps for Work now globally known as Google Workspace (previously called G Suite), one of the most prominent and reliable cloud communication and collaboration suites. We are well aware of the facts that Google is working continuously to enhance the usability and efficiency of Google Workspace. Hence they are adding new features regularly and removing obsolete features which are either modified or not in use.
If we talk about the Industries which are more into manufacturing and have adopted Google Workspace, we have seen drastic changes in the overall production and increase in the skilled labours.
A manufacturing unit is utilizing Google Workspace nowadays for multiple tasks.
The manufacturing process and the new product launch in the market are made faster to reach the suppliers and distributors ahead of the competition. Sharing the designs and relevant data needed for the sales of the new products using

Drive

makes it simple. Scheduling a meeting using the calendar and joining the video conferencing using Google Meet all under Google Workspace. It ultimately simplifies the complex methodology of visit site to site and reduces unwanted delay in the process with a proper streamline of tools.

Workers are empowered with a new opportunity with more flexibility and mobility to learn and get trained anywhere anyplace. Multiple units can be trained easily simultaneously and a shared drive with the self-learning module can help them get a better understanding. Videos, Photos, PDFs and many other relevant documents can boost the productivity of a worker.

With Google Workspace it is easy to keep a track of all the units in terms of their daily production and stocks of the raw materials and end products. Online tracking makes this simple. Google Forms and Sheets are widely used in such regards.

Google Sites help the employees know more about the daily updates of production and sales. Google + is now Currents and can be used for sharing ideas to regulate sales, get feedback and announcements from one another. Furthermore, the promotion of the new arrivals plays a key role in sales improvisation and Google Sites and Currents are very useful tools.

Multiple activities such as recruitment of employees, onboarding them to workstations and guiding them with the daily tasks can be remotely managed with Google Workspace. Even Workers can coordinate among themselves with the blogs and sites.