8 G Suite Features That People Should Know More about
8 unique and great features that should be enough to increase productivity and save time through G Suite.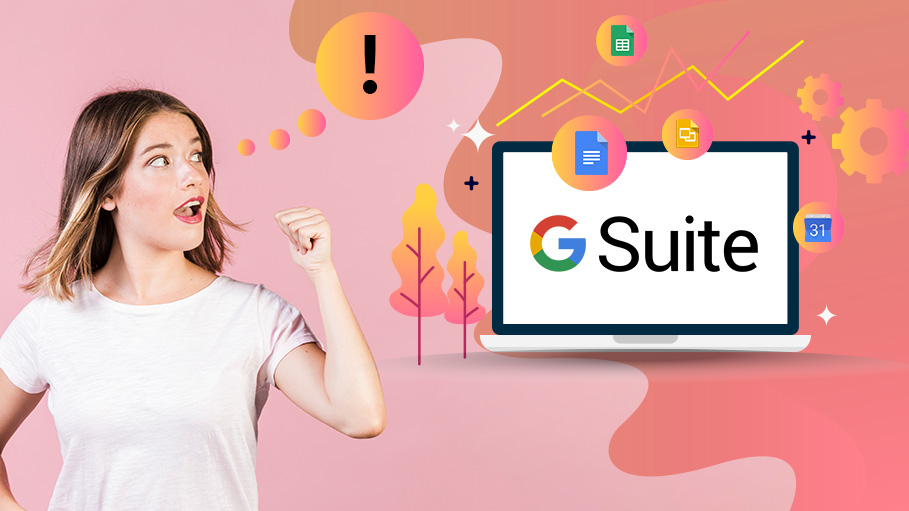 Amongst other offerings from Google, G Suite stands out as very powerful productivity and collaboration tool. In this article, we have shed the spotlight on eight value-added features that people may have missed that are sure to save time and frustration.
Few of the features are available in the consumer version of Gmail, but this list is specifically for the G Suite. In fact, few of them are still in beta only.
Let's explore the below features :
OFFICE EDITING IN DOCS
If you want to edit a Microsoft Office doc from within G Suite, now you can. In addition to this, you can also use the collaborative features of G Suite as it will help you to edit, comment, and collaborate on Microsoft Office files using Google Docs, Sheets, and Slides without having to worry about converting file types.
G SUITE ADD-ONS
What if you could save an hour per day? Simply one way to achieve that is to stop doing something that's taking an hour a day to complete. According to Google's Make It Work-study, almost 69% of workers waste up to an hour each day switching apps. Cut down the time switching between apps and you'll gain some time to get the actual work done.
G Suite has add-ons that allow you to access third-party apps like Evernote,, DocuSign, QuickBooks, Copper, Box and Asana directly from Gmail with G Suite add-ons. They believe that add-ons reduce time spent jumping from app to app, which could have a direct benefit to how much work you get done.
G SUITE CONNECTED SHEETS
The Connected Sheets feature is a new kind of spreadsheet that gets activated when using the Sheets data connector, allowing users to analyze up to 10 billion rows of BigQuery data without the need for SQL scripts. Productivity apps will no longer be limited to what you can run on a computer.
GOOGLE ASSISTANT INTEGRATION IN G SUITE
Many of us are already aware of how helpful Google Assistant is in the consumer versions of Gmail and Calendar. Google Assistant has now been integrated into G Suite, specifically Calendar.
GRAMMAR SUGGESTIONS IN DOCS
Google Docs will highlight possible grammar errors and will help users correct them. Grammar in Docs will include a new interface for reviewing all spelling and grammar suggestions. It will be accessed through the "Tools" menu or you can right-click on a suggestion and select "Review more suggestions" to see each suggestion and actions for rectifying any errors.
EXPLORE IN DOCS, SHEETS & SLIDES
Powered by Google Assistant, the Explore feature in Docs, Sheets and Slides is almost like a professional researcher, data analyst, or graphic designer. The tool helps you decipher data easily and uncover design tools as well as research recommendations, so you can create important work faster.
FIND A TIME IN CALENDAR
G Suite has added improved scheduling feature to Calendar. This scheduling tool will automatically suggest meeting times and available rooms based on the preferences to help save time.
QUICK ACCESS IN DOCS
Quick Access in G suite is using AI to suggest suitable files based on signals like Drive activity and information in the documents, so it can be easily accessible to the most relevant and up-to-date material
Get our hottest stories delivered to your inbox.
Sign up for Scrabbl Newsletters to get personalized updates on top stories and viral hits.