Yammer - Microsoft o365
Yammer is an internal social networking tool for leadership, management and employees which offers a host of social networking features to make it easy to communicate and collaborate from anywhere with just about anyone in the Organization.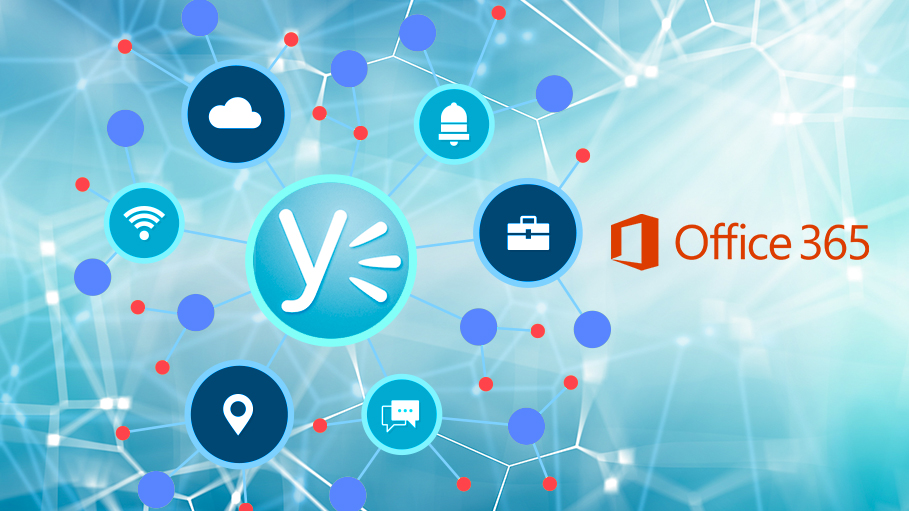 Introduction of Yammer
Yammer is an Enterprise Social Network (ESN) that is part of your Office 365 subscription.

It allows for Facebook-style communication with users inside and outside of your organization.

Access to a Yammer network is determined by a user's Internet domain so that only individuals with approved email addresses may join their respective networks.

It also gives third-party developers the opportunity to create and sell their collaborative applications directly to users of the platform.

It is essentially a social network that's entirely focused on your business.
Why Yammer?
Yammer helps to accelerate the pace in which information sharing happens.

It allows you to take the information from the source and share with the entire organization within a single action.

It's a powerful tool for both internal and external Collaboration.

It provides a platform where you can quickly and easily engage your internal experts in communities focused on a specific skill set or capability.
Features of Yammer
Office 365 integration.

Company directory.

Create and join private or public groups.

High-level security.

Share files, links, and images.

Message and content tagging.

Profile pages.

User management

Data import/export

Email notifications

Secure data storage

Employee communities

Document distribution

Activity dashboard

Content management

Compliance management
Benefits of Yammer
Employee engagement - It was a one-way communication with no outlet for conversation. It provides a nice alternative for executives to connect and gather feedback in an informal way from employees.

Human Resources communication - Human Resources might use Yammer for, say, benefits enrollment deadline messages or new hire announcements.

An alternative for company-wide Email Newsletter - It could be a great alternative by introducing an informal way to share the news that you would typically spend weeks to organize into an email newsletter.

Communication with External Stakeholders - You can create "external groups or complete external networks" to collaborate with external stakeholders, like clients and vendors.
Advance Features and Benefits of Yammer
Open and dynamic communication across your organization - It helps you to improve engagement with everyone in any organization through social networking. Enhance communication to build a culture of transparency, keeping everyone from leadership to Firstline Professionals informed, aligned, and moving forward. Build communities of interest to bring like-minded people together around shared topics, interests and area of practice.
Seamless integration for better results - Yammer makes it easy to share, create, and edit content right in the app. Any group gets a shared set of resources to manage documents, showcase content, share notes and organize responsibilities. Intelligence from the Microsoft Graphic increases your ability to search for people, files, groups, and conversations. Easily integrate Yammer across your sites and video to keep the conversation going as you move across experiences.
Built with trusted security, compliance and control - Yammer gives enterprise-level security and management features you expect from O365. It provides advanced security technology to protect your network's data. Analytics through the Office admin center and group insights in Yammer make it easier to understand activity in your network.
Get our hottest stories delivered to your inbox.
Sign up for Scrabbl Newsletters to get personalized updates on top stories and viral hits.