Windows Virtual Desktop (WVD)
Windows Virtual Desktop is a desktop and app virtualization service that runs on the cloud offered by Microsoft with a multi session Windows 10 deployment.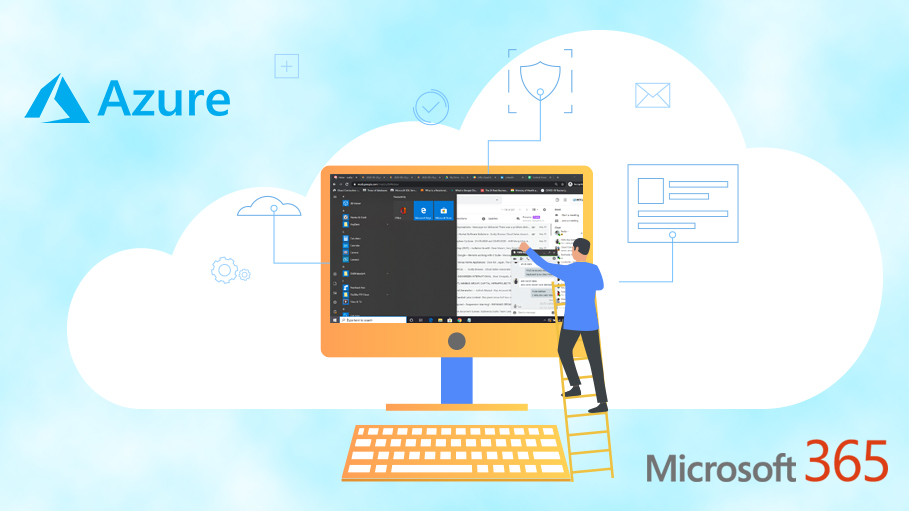 It's a great new Service launched by Microsoft. It actually provides users with a streamlined Windows 10 experience, having a Microsoft 365 license (previously known as Office 365) and support for Remote Desktop Services (RDS) environments. It allows you to Deploy and scale your Windows desktops and apps on Azure in minutes and get built-in security and compliance features.
WVD provides Windows 10 virtualization, along with multi-session Windows 10 capabilities and support for Windows Server RDS desktop and apps. It allows users to virtualize Windows 10, Microsoft 365 apps for the enterprise, and other third-party applications by running them remotely in Azure virtual machines.
In the past few months due to the increase of users who are working remotely because of the COVID-19 coronavirus pandemic, demand for WVD has increased even higher than Microsoft hoped or expected.
Below Service and Infrastructure are Managed by Microsoft
WVD Requirements:
Clients must have proper licensing

Network in Azure that can communicate to the windows server based on AD instance

Instance of Windows Server-based AD paired with Azure AD

Desktop must be standard domain-joined or Hybrid Active Directory joined

Desktop must be running a support OS image

Round trip latency from clients to the Azure should be less than 150ms
Key Features:
WVD is packaged as a Desktop-as-a-Service (DAAS)

It is a full desktop virtualization environment with Azure subscription without having to run any additional gateway servers

Launch as many host pools as you need to accommodate your diverse workloads

Reduce costs with pooled, multi-session resources. With the use of Windows 10 Enterprise multi-session capability to WVD and Remote Desktop Session Host (RDSH) roles on Windows Server, you can reduce the number of virtual machines and operating systems (OS) while providing the same resources to your users

Only manage the image and virtual machines, not the whole infrastructure

Microsoft Azure

provides the ability to scale quickly where you can use the Windows Virtual Desktop PowerShell and REST interfaces to configure the host pools, create app groups, assign users, and publish resources
FSlogix File System:
FSLogix Container is becoming the set of solutions that enhance, enable, and simplify non-persistent Windows computing environments. FSLogix solutions are appropriate for Virtual environments in both public and private clouds in Microsoft.
A profile container is a way to redirect the user's profile to a VHD stored in a file server instead of keeping it local. It allows the users to connect with a different session host VM each day they log in to the Windows Virtual Desktop and still have access to all of the profile settings because those settings are not in C drive but rather redirected to the file system.