Use Google Meeting Room Hardware in a Flexible Way
Google Chromebox has occupied a wide space in video-conferencing these days and it can be integrated easily as per requirement.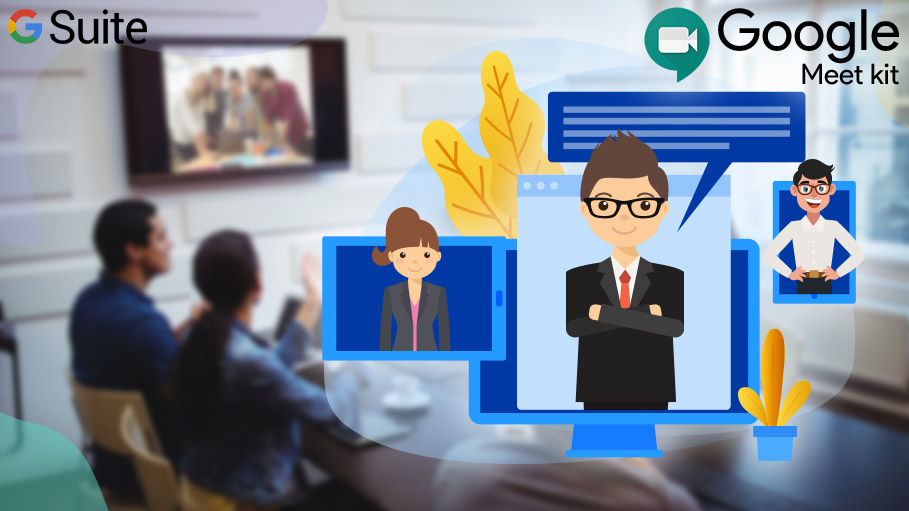 Google meeting meet kit or Chromebox for meeting room hardware is a video-conferencing tool that enables the people in an organization to meet and collaborate with colleagues, no matter where they are. Google Chrome devices are used to add Google Calendar integration, device management, screen sharing, and other features. A license has to be assigned and a subscription fee is required for each device.
The Chromebox can be integrated into the following in two ways :
Integrating a meeting room to Chromebox
Here the Chromebox will be assigned and integrated with a meeting room created from building and resource in the calendar. Since each of the meeting room resources must belong to a building, your first task will be to create a building for your organization from the Admin Console.
You can do it from the Buildings Page: https://admin.google.com/u/0/ac/calendarresources/buildings
(Apps > G Suite > Calendar > Resources > Manage Buildings > Add)
If the Google meeting room hardware device is installed in a conference room, associate the device with the room. Whenever users create a Calendar event, they can add the room to the invitation. This reserves the room. The meeting name appears on the device screen at the time of the meeting.
Integrating a user calendar with Chromebox
Here the Chromebox will be assigned to a user's individual calendar. Whatever meetings he does will be done through the Chromebox. If the device is to be used for a single user, for example in home, office or other remote locations, the user can associate the device with a personal calendar. Whenever an organizer adds that user to a Calendar event, the meeting name appears on the device.
Get our hottest stories delivered to your inbox.
Sign up for Scrabbl Newsletters to get personalized updates on top stories and viral hits.