Things to Consider before You Choose Your Video Conferencing Solutions over Cloud
The main thing that stands out at the end is that whatever you choose as a video conferencing solution, it has to be cost-effective and well integrates with your workflow and infrastructure so that later on there is no regret on the investment made.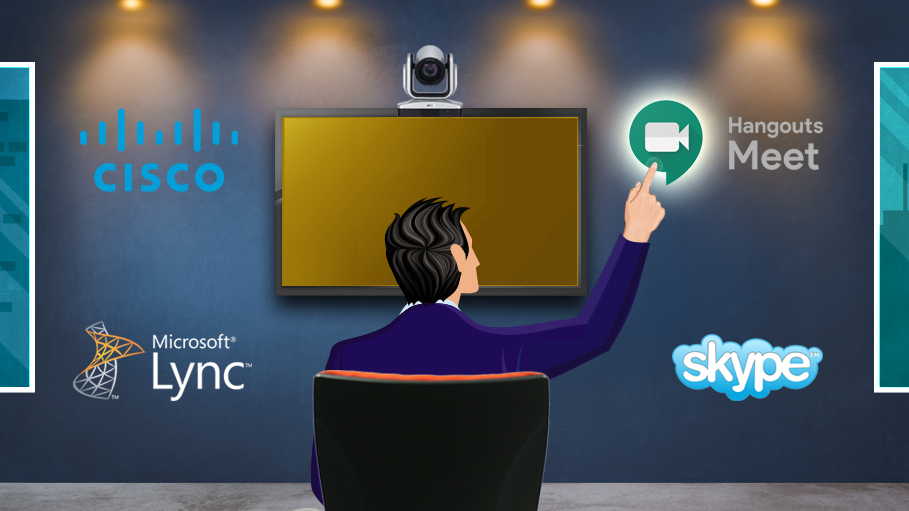 People in the corporate sector nowadays incline more towards face to face meeting at work in organizations to solve problems. It being super easy to use and very efficient. Therefore, as a result, more and more people are opting or preferring video conferencing as a mode of communication.
Now there are a lot of options in the market if you are a prospect and you are choosing your video conferencing solution. There are few key points you need to keep in mind when choosing so that later on you don't face any kind of hassle while you facetime.


This article is about those few key points. Let us discuss them one by one.
It should work properly and in sync with your present infrastructure.
You should make sure that the software you opted for video conferencing works well with your existing hardware like in-room cameras, speakers and microphones. It will help reduce the cost as well as the burden of the IT teams.
Google Hangout Meet, in this case, is quite flexible compared to other solutions. If you are using 3rd party solutions like Skype for business, Polycom or Cisco, you can easily switch over to Hangout without starting from scratch. Google has partnered with Pexip to enable users from other platforms to join meetings through Hangout.
It should be easily scalable considering the Future need of the Organizations.
When you have decided to use video conferencing for your organization, especially globally, you need to have a scalable solution which will help reducing support requests from the IT teams.


It should be easily integrated with the workflow.
Its always happens that between the dial-in and entering meeting codes, the first few minutes are wasted in fussing with the technology. Reason for this is that the solution they use to schedule or host meetings don't work in sync with the work apps the employees are used to. So if it is not intuitive and doesn't integrate, it's a waste of money and time.
Considering Hangout as a solution, the above problem may be solved as it easily integrates with the productive and collaborative tools. G Suite Apps helps seamless movement between your video conferencing with the work apps thereby enabling easy scheduling, joining and creating documents and archiving them.
4. Last and the most important aspect is that it should be Real Cost effective.

Implementing types of equipment for creating a meeting room can cost thousands of dollars depending upon the technology used or preferred. Sometimes, there are some additional premium features (International dial-ins and live streaming) or per usage costs that are also taken into consideration resulting in an increase of investment.
This is where Hangout excels as it is easily available for all G Suite users. You don't need to pay those extra bucks for the add-ons.
Get our hottest stories delivered to your inbox.
Sign up for Scrabbl Newsletters to get personalized updates on top stories and viral hits.