SharePoint: Effective Document Management System
SharePoint is an efficient Document Management System(DMS) which can eventually revolutionize the way we store and access our Documents.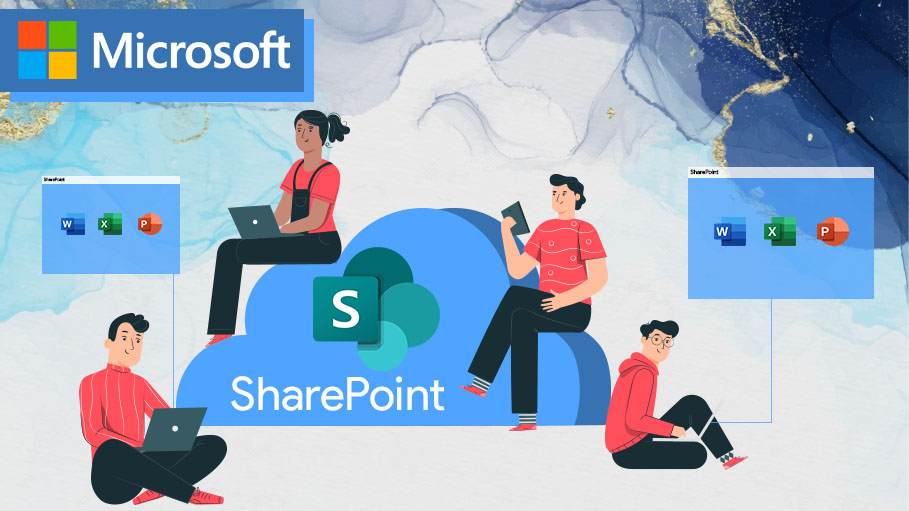 With technology taking over all areas, our traditional ways of working have changed a lot over the course of time. Document management is also a big part of the change that is to be considered.
Traditionally we used to keep all documents in printed form, segregated on certain criteria, while someone incharge used to keep track of those documents.
Many organisations still stick to the printed form of document management, as they consider it a more safe and reliable form of document management.
However, here is where SharePoint can be helpful to an organisation as a cloud-based document management system with the advantages of being on the cloud.
SharePoint is a web-based collaborative platform that integrates with Microsoft Office. It is primarily available as a document management and storage system, but the product is highly configurable and usage varies substantially among organizations.
SharePoint is included in Microsoft 365 Business Basic, Microsoft 365 Business Standard, and Enterprise Plans.
In SharePoint, the storage we get is 1 TB on tenant plus 10 GB per license purchased.
Here is where SharePoint offered by Microsoft can be very effective way of storing and Managing data with advantages as listed below-
Paper-Free Document Management:

With traditional ways of storing documents, it was more of arranging piles of papers in a File and keeping track of every file. When required it was a tough job to easily get the required document at the right time. With SharePoint, you can create a group for relevant types of documents. For example, You can create a library named Sales group and keep all the documents related to Sales within that group. The best part is you can create Folders and SubFolders which ease the process

Saves Space:

With keeping documents on the cloud, you can save a lot of office space which otherwise was being utilised by piled-up Files

Automate Approval:

With Sharepoint, you can automate document approval, instead of sharing documents for approval on mail, the user will get a mail regarding approval and the whole process can be initiated through Sharepoint only

Version History:

You can check the version history of the document, and even restore it to any previous version

Secure Platform:

Sharepoint offers a secure platform to keep your documents where you can restrict the access to documents through selecting the people you want to give access to

Saves Time:

With all kept together in a structured Folder system, search becomes easier and eventually helps to save time

Document Access Anywhere:

With documents saved over the cloud, you can access them from anywhere, making your documents mobile helping you to get things done more efficiently and easily

SharePoint is Customizable:

Sharepoint can be customized according to your company's requirements to meet the needs more appropriately

SharePoint is Constantly Improving:

SharePoint is constantly improving with new features being added with regular updates from Microsoft
Hence SharePoint offers a very efficient and reliable platform for Document management and can be customized to meet the Organisation's needs. If you are familiar with Microsoft Teams, you will be glad to know that for every Channel you create in Teams, a folder within a SharePoint document library gets created for you automatically. Clicking on the Files tab within a channel in Teams, you view the files stored in a document library on a SharePoint team site.