Security Patch Level and Encryption Status with Basic MDM
The New feature of Basic MDM with Security Patch Level and Encryption Status makes the remote device's data more secure and enables the advanced data management.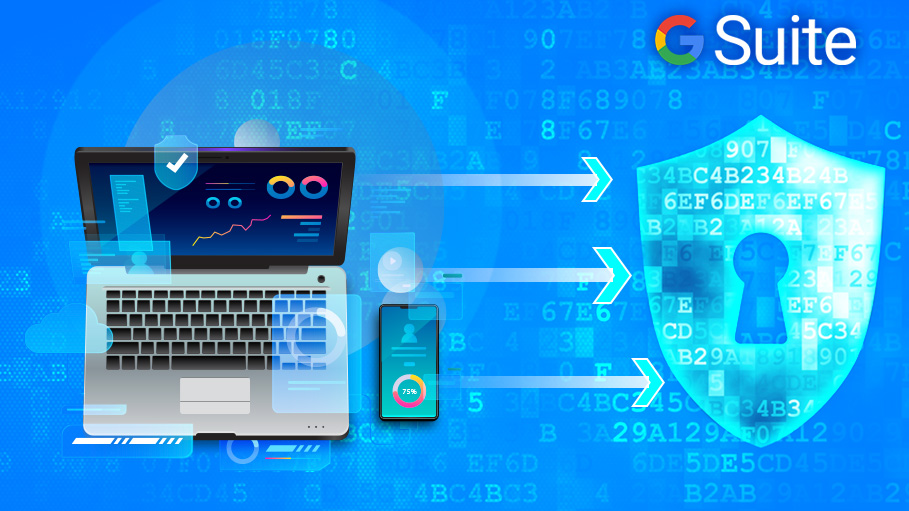 The Mobile device management helps the users and Admins to secure the data on mobile devices. Previously admins were able to check the users' Android devices encryption state and the security patch level only in advanced mobile management.
Now the admins will be able to check more information about the users' devices with basic mobile management in the G Suite Admin console, specifically the encryption state and the security patch level for Android devices.
As this update is done for admins they will find this new function very helpful.
Importance : The key factors to assess the device security are the Encryption state and security patch level. There is less risk of a data leak from a lost or stolen mobile device if that device is encrypted and password protected.
The Devices updated with the most recent security patch levels are usually very less prone to attacks than devices with older patch levels.
We can make the devices potential secure and vulnerable through this feature and can track the progress of security with much better ease of standard practices. This helps you to make the access-level decisions and apply the rules to your organization and to ensure that data is secure.

How to Use it :
Admins

can use this feature from

manage your organization's mobile devices

from G Suite Admin panel's Device Management Module.
Details of Availability
1. This Encryption setting is available for Android devices having API level 11 (Android 3.0) and above, and security patch level is available for Android devices with API level 23 (Android M) and above.
2. You can see both encryption status and security patch level on the device detail page for each device in the Admin console. This is available to all G Suite customers.
3. The security patch level can be checked from the devices audit logs at Admin console > Reports > Devices. Kindly take note that the devices audit log is only available to G Suite Business, G Suite Enterprise, and G Suite Enterprise for Education domains.
4. Based on this information you can set up rules to automate mobile management tasks.
References : Google Help