Secure Your Business Data with Google Cloud Platform
Google Cloud Security is focused on information security, global security auditing for the Google Infrastructure Organizations. There are various types of Security for Google Cloud Platform.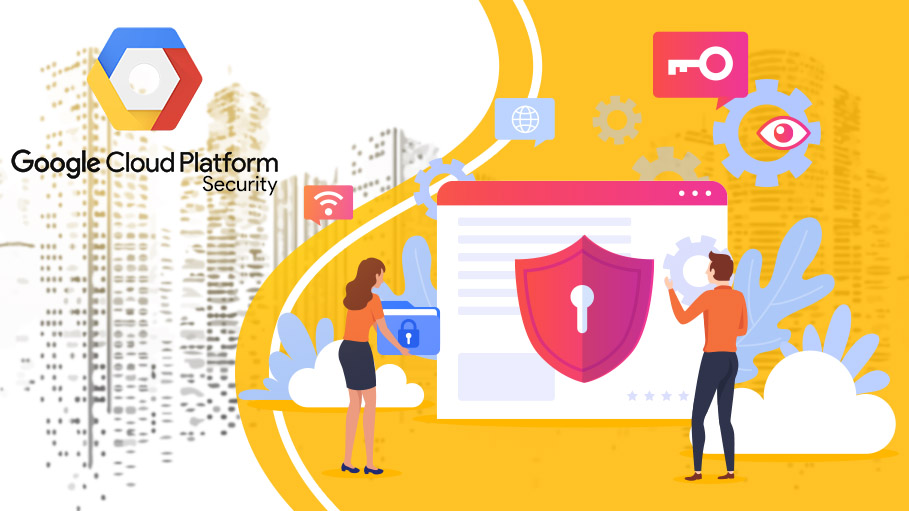 As enterprise data warehouses get inundated with business data on a daily basis, corporate leaders spend hours figuring out smart ways of getting value out of the data In recent years, the ease of moving to the cloud has inspired and energized a fast-growing community of data consumers to collect, capture, cleanse, store, curate, and analyze data for deeper insights, quick response to market demands and faster decision making. As adoption rates of cloud computing continues to increase sharply, information management stakeholders or gatekeepers have questions about potential risks of managing enterprise data in the cloud for innumerable reasons. The concerns are usually related to protecting data against unauthorized access, exposure of sensitive data ranging from personally identifiable information (PII) to corporate confidential information, trade secrets, or intellectual property (IP), compliance to regulations such as GDPR, data visibility, access, control, governance and so on.
DIFFERENT TYPES OF SECURITY FOR GOOGLE CLOUD PLATFORM
Organizational Security
Google's security organization has different teams that focus on information security, global security auditing, and compliance, as well as physical security for the protection of Google's hardware infrastructure of the organizations. There are various teams working together to address Google's overall global cloud computing.
Infrastructure Security
Google's data centres are planned, designed, architected, and built by in-house engineers and architects. These data centres build different multiple layers of physical security protections. Google Cloud Platform offers built-in data protection at scale to help protect your business from intrusions, theft, and cyber attacks. The multilayered security approach across hardware, services, user identity, storage, internet communication, and operations provides redundancy and reliability, while the purpose-built chips, servers, storage, network, and data centers protect against hardware-level intrusion.

With GCP, your data is automatically encrypted while in transit and at rest, and can only be accessed by the authorized roles and services with audited access to the encryption keys. Within Google Cloud, data is also automatically replicated and encrypted for backup and disaster recovery. When data is ready to be deleted, it is first marked as "scheduled for deletion", and then it is removed on the basis of service-specific policies.
NETWORK SECURITY
VPC- Virtual Private Cloud (VPC) gives the flexibility to the users to scale and control how the workloads connect regionally and globally. Users have global access to their own VPCs without having the need to replicate connectivity or administrative policies in each region.
CLOUD LOAD BALANCING - Cloud Load Balancing is a fully distributed software-defined, managed service for the user to balance the traffic for the application. Cloud Load Balancing is not an instance or device based solution, the user won't be locked into physical load balancing infrastructure to scale and management challenges which are inherent in instance based on Location Based Services.
CLOUD DNS - Cloud DNS can be scalable and managed authoritative Domain Name System (DNS) service, running on the same infrastructure as Google. It has very low latency, and high availability and it is a cost-effective way to make applications and services available to the users. Cloud Domain Name System translates the requests for domain names like www.ABCD.com into IP addresses like 72.120.22.109. Cloud DNS can be programmable. Users can easily publish and manage millions of DNS zones and records using their own simple user interface and the command-line interface or API.
DATA SECURITY
DATA ENCRYPTION: Google Cloud Platform encrypts the customer data to store by default, with no additional action. Google offers a continuum of encryption key management options to meet user needs. This is to identify the solutions that fit Customer requirements for key generation, storage, and rotation; whether you are choosing for your storage, computer, or big data workloads. Encryption can be used as one piece of a broader data security strategy.
DATA CENTER AND PHYSICAL SECURITY
A Structured layered security model is presented by the Google Data Center which encompasses features like vehicular access barriers, perimeter fencing, custom designed electronic access cards, alarms, metal detectors and biometrics. The data centre floor also features various laser beam intrusion detection.
As you migrate more of your data to the cloud, data security and governance provides a layer of protection against data misuse. At the same time, auditable compliance with defined data regulation and policies help demonstrate to your customers that you protect their business information maintaining confidentiality along with sensitivity, alleviating their concerns about
information risks.
Get our hottest stories delivered to your inbox.
Sign up for Scrabbl Newsletters to get personalized updates on top stories and viral hits.