New User Interface in Sharing Dialog for Google Drive
The new interface of sharing dialog of Google Drive, Docs, Sheets, Slides has brought more collaboration while reducing the risk of access by unwanted users.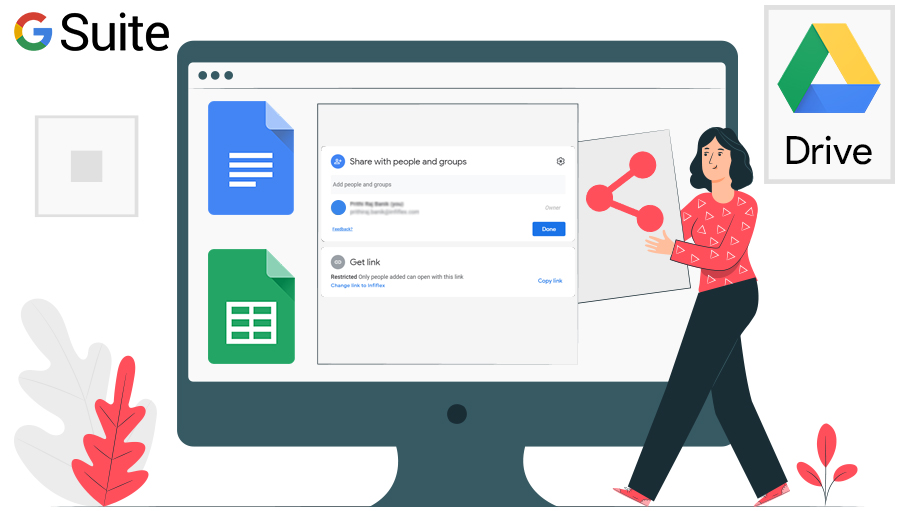 There is an increase in sharing files due to resources working remotely for the COVID-19 pandemic. Sharing is a critical aspect of collaboration and more so when working from home, connecting from varied locations.
In this situation Google has released a new user interface in sharing dialog for Google Drive, Docs, Sheets, Slides, and Forms apps on the Web to make sharing files easier and to reduce the risk of access by unwanted users. The redesign of the user interface brings separate dialog boxes for sharing a file with a co-worker or out of the organisation, and for copying the link.
Google has introduced several changes for users who want to share their Drive, Docs, Sheets, or other files. This new interface will enable them to quickly perform tasks and see who has access to the file.
The new interface is task-oriented with a divergence between who the file is being shared with and link sharing along with permissions. The new dialog box introduces important functions like file-sharing and viewing permissions. A "copy link" toggle has also been added that enables users to get the link without changing permissions. Now users can quickly audit and change the permissions for the files more easily through the new interface.
As an owner of the file, you can see the option "share with people settings". You can see the two options over there. There you can give the rights to the editor to change the permissions or share the file and also the important feature has been added that you can give the rights to the viewer whether they can see the option to download, print and copy.
The update will be available to all G Suite and Drive Enterprise users, as well as users with personal Google accounts.