Microsoft Teams: The Unified Communication Platform
Microsoft Teams can be best described as hub for teamwork which provides a single unified platform where you can chat, share files, make audio and video calls, share your screen, schedule, conduct and record meetings and work together on a common platform.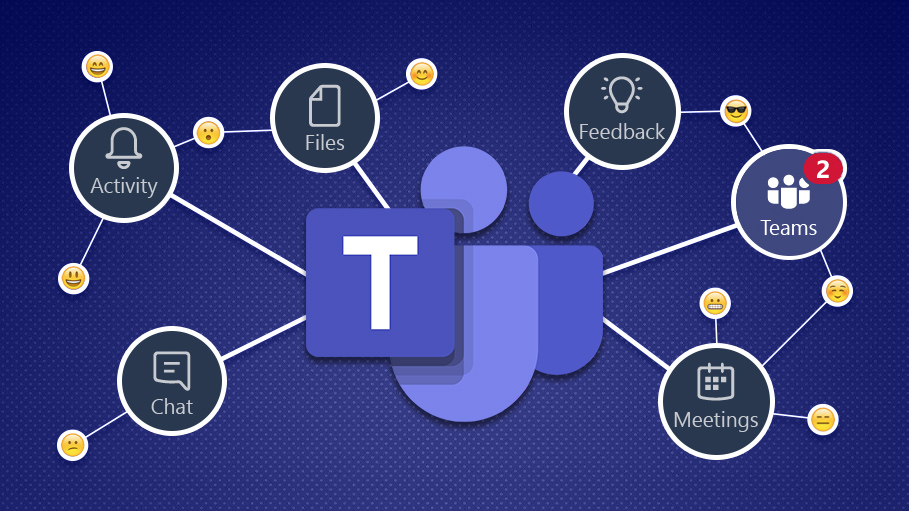 Microsoft Teams can be best described as a hub for Teamwork which enables your team to be more productive by providing a single and secure location that brings together everything you need as a Team. It provides you with the below-mentioned features all at one Place-
Chats

Meetings

Contacts

Share and collaboration on files

Bring favourite tools together at one Place
Microsoft Teams is now more popular than Slack and has overtaken Slack with 13 million daily active users.
Microsoft Teams is included in Microsoft Office 365 Business Essentials, O365 Business Premium, E1, E3 and E5 Plans and available for free as well.
Once you login through your office credentials you can see Teams on the dashboard and click on the Teams Icon or can directly login through https://teams.microsoft.com/
Team is available in Web Version as well as desktop Version. The desktop version is preferred as it is having extra enabled features of Screen Sharing and Video Calling since few browsers do not support the same. You can download Desktop Version from the bottom left panel "Get the app"
Once you login, you can see the interface as below-
In the left side panel, we have four options-
1.Activity: You will see mentions, replies and other notifications here.
2.Chat: In Chats you can have one to one chat, Share file and, have Audio Call as well as Video Call, all at one place. You can also delete the message you have sent to any person at any point of time without the receiver getting any notification for the same.
3.Teams: In Teams you can create Teams and work as a team together with a unified place where you can share files, mention someone by specifying @name of the person so that they do not miss out any important information meant for them, create Channels if you need to have a segregation of information within a group, for example, if in a group you need to work on two products parallelly and want the chats, files related to the products to not remain in the same chat thread, then you can make channels and have the chats, files separate for the two products.
4. Meetings: In meetings you can schedule meetings directly, meetings can be also scheduled from Calendar, but from Teams also you can schedule meetings from the options "Schedule a meeting" as shown below. You can conduct demos through screen sharing with excellent video/ audio quality. You can record the entire discussion along with the walk-through demonstration video. Teams allows you to download the *.mp4 video file created as a result of the recording and share with the meeting stakeholders.
5.Files: From files, you can see all the files you have shared in Teams, recent files, files in OneDrive with location information as well, as shown below-
The above features best describe Teams as a unified workplace where you can have all your important information at one place which is secure and you can actually work together as a Team.
Conclusion
When you have a place to create and make decisions as a Team, there's no limit to what you can achieve.