How Google Cloud Platform Can Be Profitable for the Healthcare Industry?
Google Cloud Platform in the future will help the Healthcare sector to grow technologically in order to gain highest possible efficiency and reliability in the field of Database management system and hosting applications(CRM, HRMS, ERP).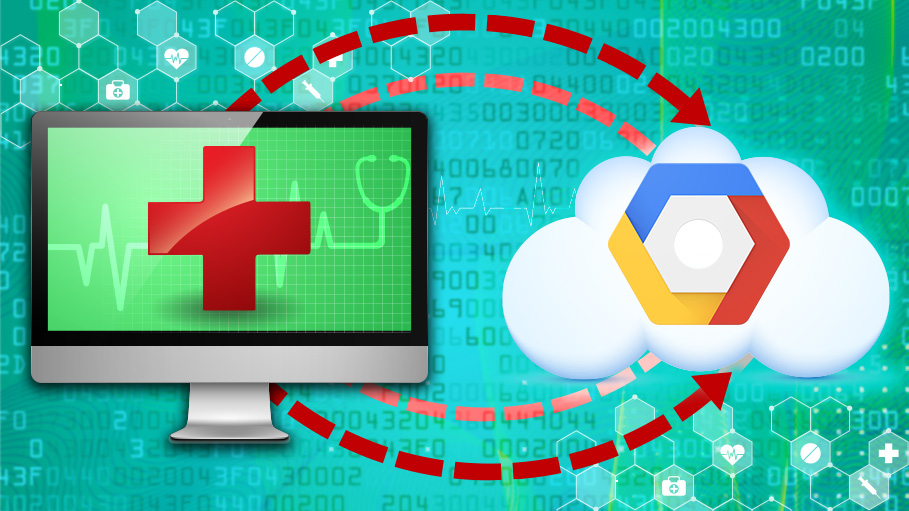 To understand the requirement, we first need to know certain aspects of cloud computing in order to evaluate the importance of it, how it can build the future of sophisticated and smart healthcare industry and how specifically Google Cloud Platform(GCP) out of all can be profitable for the same.


What is Cloud Computing?
In easy terms, cloud computing means storing or accessing your data, programs, and applications over the internet rather than in the hard drive.
It is a model of computing which is regarding the web services. An information technology program that allows access to a shared pool of configurable resources and high-level services which will be quickly provisioned with minimum management effort, usually over the web. It depends on sharing the resources and data smoothly in order to achieve consistency and economies of scale, just like a useful service.
Benefits of Cloud computing as a whole:
Allows interconnections

24*7 hours access from anywhere

Flexible and efficient

Low cost

Shares information in a simple way

It is the future for business and consumers

Provides confidentiality, integrity, and availability
How does Cloud computing prove to be beneficial for Healthcare?
Previously the database of the Healthcare sector which includes medical reports of various patients, medicinal stock records, hospital staff records, all used to be recorded in the mode of pen and paper and stored in files and kept in warehouses. With the rapid evolution of computers and various storage facilities, it has changed from paper documentation to Electronic documentation where the records are stored in local computer servers.
Now, the age of Cloud Computing has started and Healthcare sector out of all to be specific needs to adopt it quickly in order to increase the coherence and mobility in terms of database management and also in terms of Customer relation and Human resource management systems.
Why Google Cloud Platform for Healthcare Sector?
There are various cloud platforms available in the market i.e. Microsoft Azure, Amazon Web Services, to name the biggest two which can do the work just fine. But then there is Google which is taking huge strides in the market coming from behind and will soon take over the big guns. Google Cloud Platform (GCP) will be the best option of the lot when you consider it to be the cloud service provider for your Health care organization. The reasons are listed below:
The most important point which gives GCP an edge over other platforms is that it is way less expensive. Subscribe with just basic credentials and credit card or bank account details. The cost will depend on the application(CRM, HRMS, ERP) you are trying to host.
Therefore pay as per your use.
You can easily switch over to other plans when required. Therefore subscription is not mandatory and it can be stopped at any instance.

Only GCP supports Live Migration where you can migrate virtual machines.

Accuracy and time management efficient due to the private network. Google is helping by providing its own network so that users have the control over scalability of the project or application.

Google has their own efficient security model which is extremely effective and secured. They have their own workforce to specifically look into the security and it is encrypted end to end at the highest possible level.

Data redundancy is also implemented in the secured system which enables real-time measure against hard drive or any storage device failure.
As per the basic analysis, Google will prove to be more beneficial and user-friendly when it comes to providing a cloud platform to host an application which will help the Healthcare sector in becoming more efficient and technologically advanced in the already advanced society.
Get our hottest stories delivered to your inbox.
Sign up for Scrabbl Newsletters to get personalized updates on top stories and viral hits.