Google Meet is Improved with It's Two Latest Features
Google meet is now improved with two latest features.With the help of the communicative platform, now anyone can join from anywhere even in a low light condition, also the hardware meet can now automatically turn off the displays after a while of inactivity.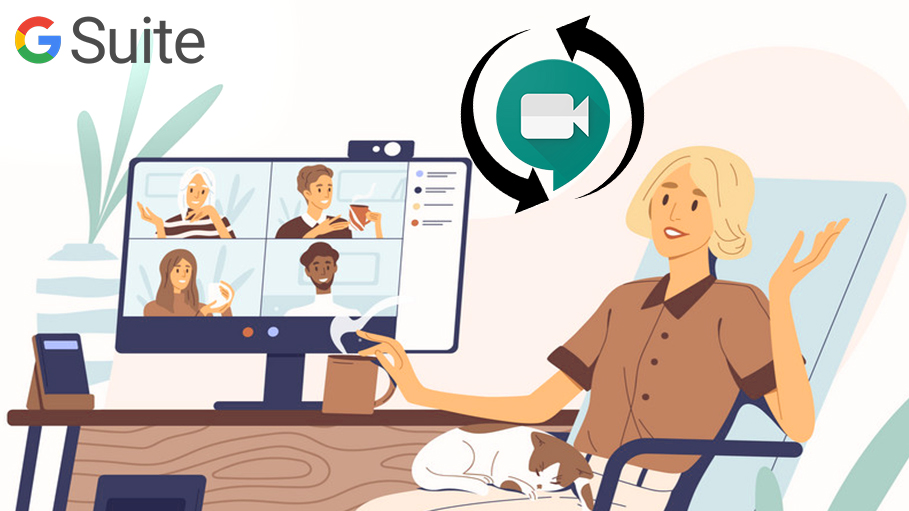 Due to the present situation of the corona pandemic Google meet is becoming an essential part of many organizations. Employees are now using Google Meet to make their work from home activity more productive and secure.
Google has improved Meet with two latest features illustrated below:
1. Video conference anywhere- Now everyone can join in a video conference from anywhere even with a suboptimal lighting.
Due to work from home situations, employees may need to join in a meeting in a low light situation. Now they can join a meeting without worrying about the other attendees not being able to see them. Meet will intelligently increase enhancement in low light situations. Also, it will automatically stop processing once the lightings become normal.
Note that the end result solely depends on the device camera hardware and processing capabilities, as different devices have different configurations.
Availability: Available for all G Suite users. No admin controls are needed, can be on or off from the user end only.
2. Turn off Google Meet hardware displays automatically when not in use- Another upcoming feature in Google hardware meet will help the organizations for power saving.
In many organizations, some displays are often left for indefinite periods which causes power wasting and even reduces their useful lifespans. Now this setting will help to automatically turn off the displays after 10 minutes of inactivity. It will also automatically turn on the display 10 minutes before any scheduled meeting or if any users interact with the display touch panel.
Availability: Available for all G Suite users. Admin can only turn on or off this setting and can also access from the organizational unit level. It can't be accessed from the user level.